Osaka is a city of unique culture famous for its comedy and laid-back atmosphere. One of the most popular tourist destinations in Japan, there are a host of fun and interesting things to do in Osaka including countless sightseeing such as Osaka Castle, Universal Studios, and Dotonbori,  heaps of delicious food, and some great observation decks.
Here we introduce 28 of the best places in Osaka for you to visit on your next trip to this amazing city.
Osaka Castle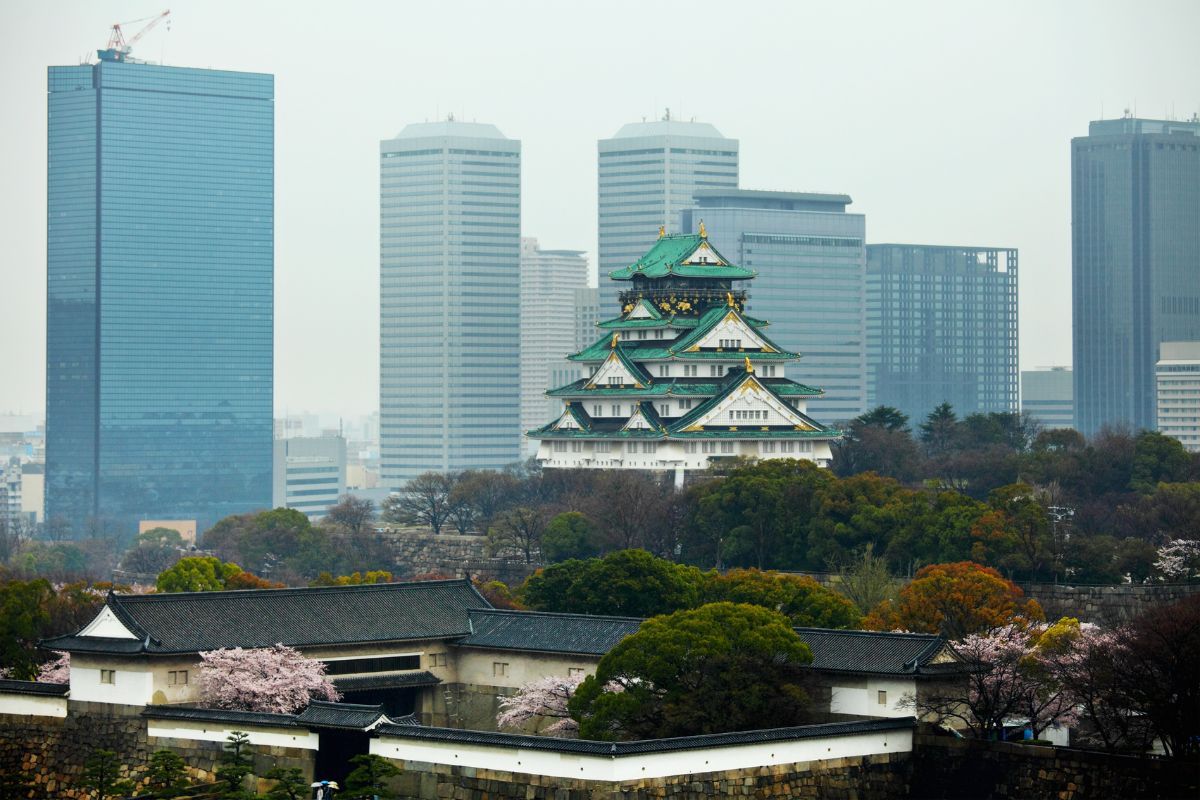 The breathtaking Osaka Castle, the undisputed symbol of Osaka, was the residence of unifying warlord Toyotomi Hideyoshi, who was active in the Warring States period.
The original castle was destroyed by fire twice in wars and natural disasters and was rebuilt in 1931. Inside the tower, you can take an elevator up to the 8th-floor observation deck, where a variety of historical materials are on display to give you an insight into Osaka's history and the famous battles that went down here.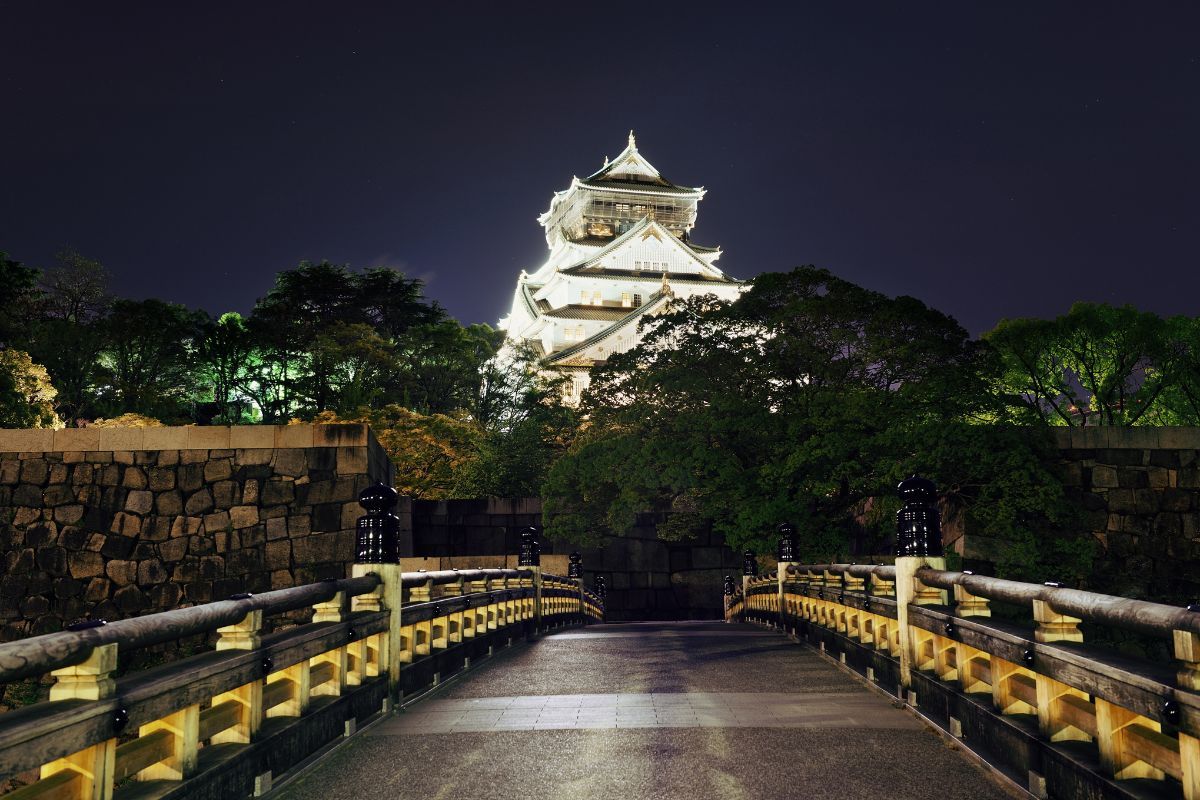 In the Honmaru, where the castle tower is located, visitors can also see the Sakura-mon Gate, the Tako-ishi Octopus-shaped stone, and the Kinzo Gold storehouse, the Edo shogunate's vault built in 1751.
Universal Studios Japan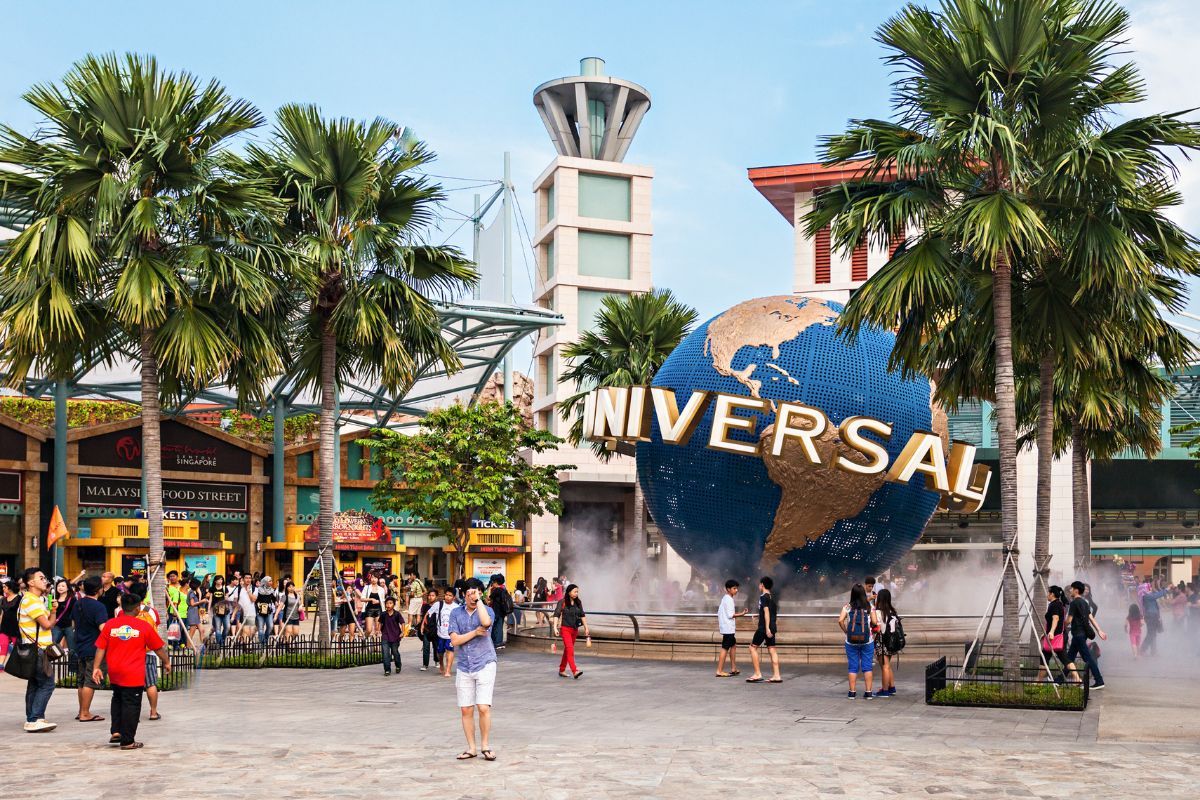 The entertaining Universal Studios Japan is an expansive amusement park featuring a large collection of world-class entertainment from the world of Hollywood movies.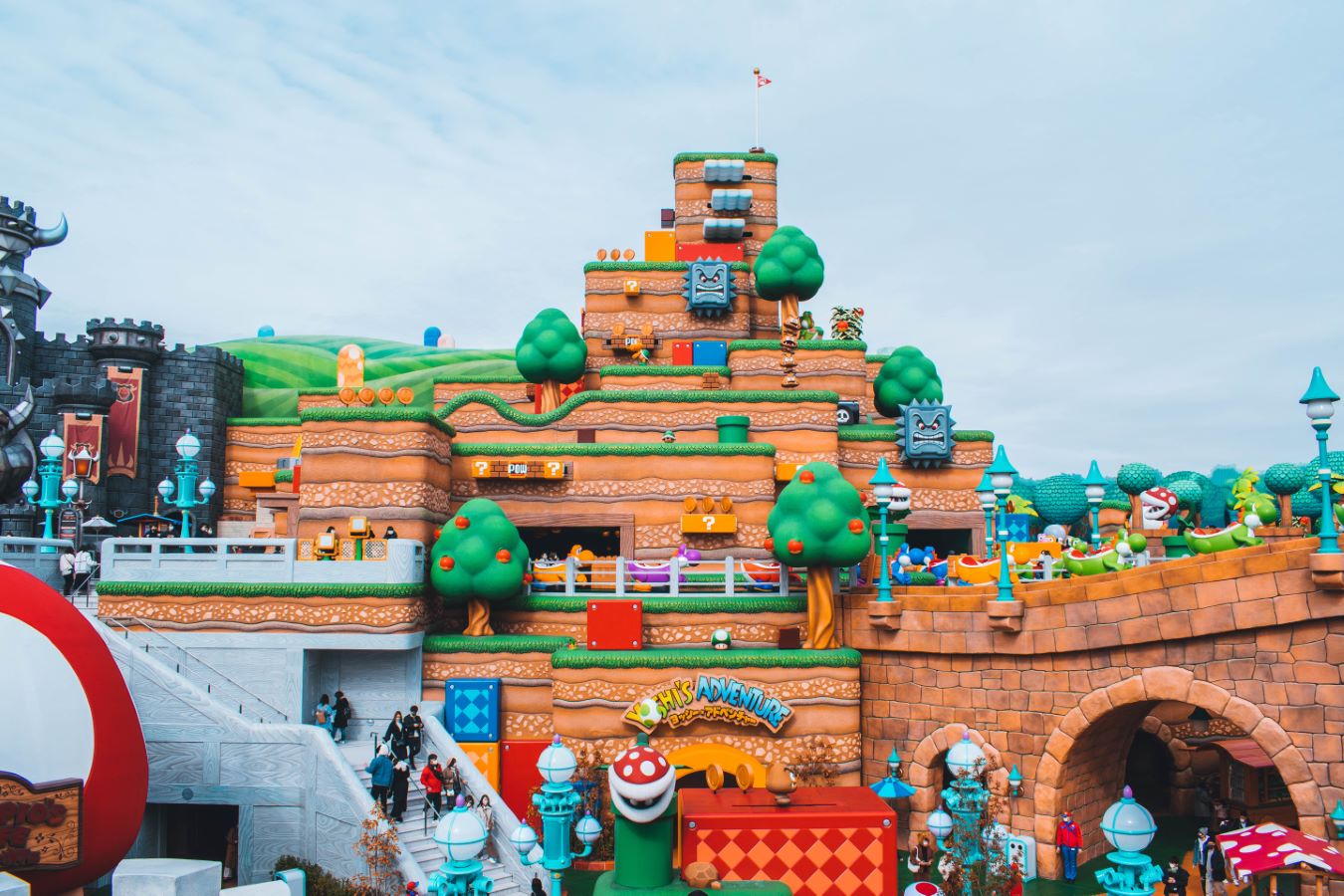 The park hosts numerous events and offers a wide range of attractions, restaurants, stores, hotels, and other facilities. Visitors can stay overnight and enjoy the world of Hollywood to their heart's content.
This is a great place to visit with children.
The Mario Corner is very interesting.
Dotonbori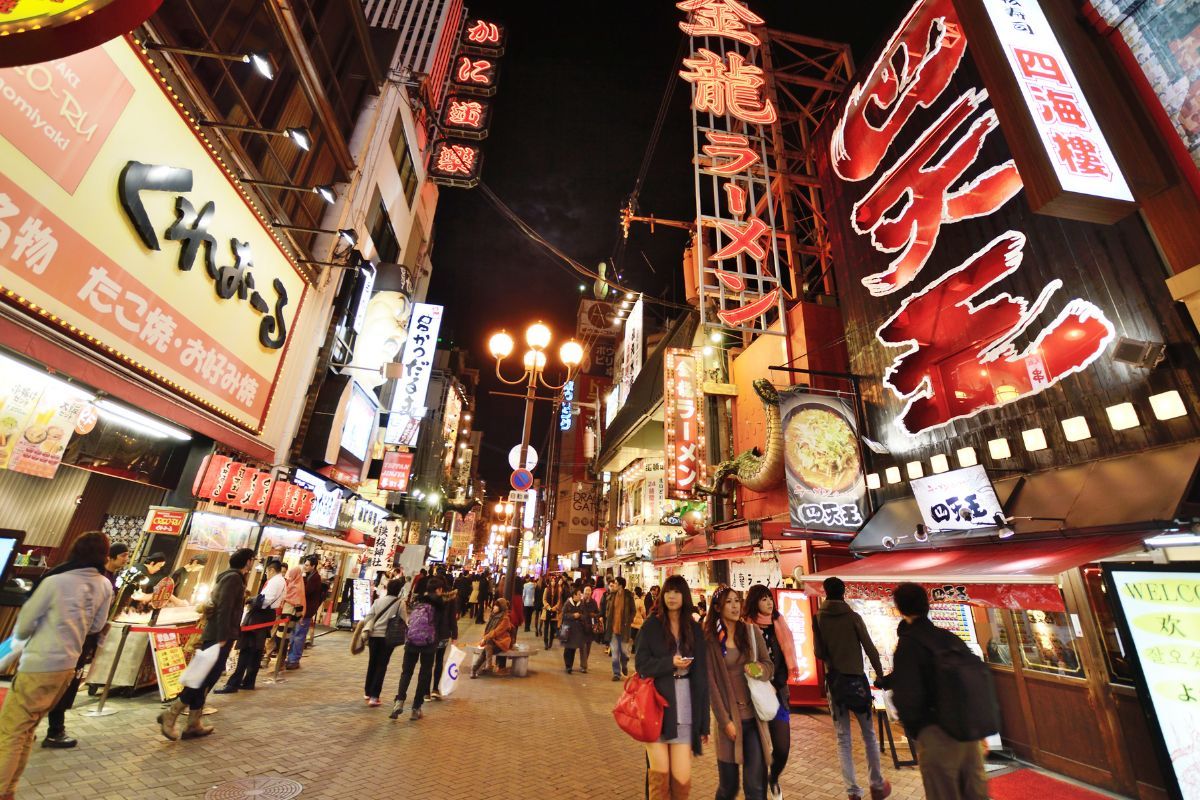 This is probably the most famous sightseeing spot to see when visiting Osaka where you can experience Osaka's famous bustling atmosphere.
One of the most popular things to do in Osaka is to take photos with the iconic Glico Running man and Crab Doraku's Big Moving Crab located in Dotonbori, which is filled with the energy of downtown Osaka.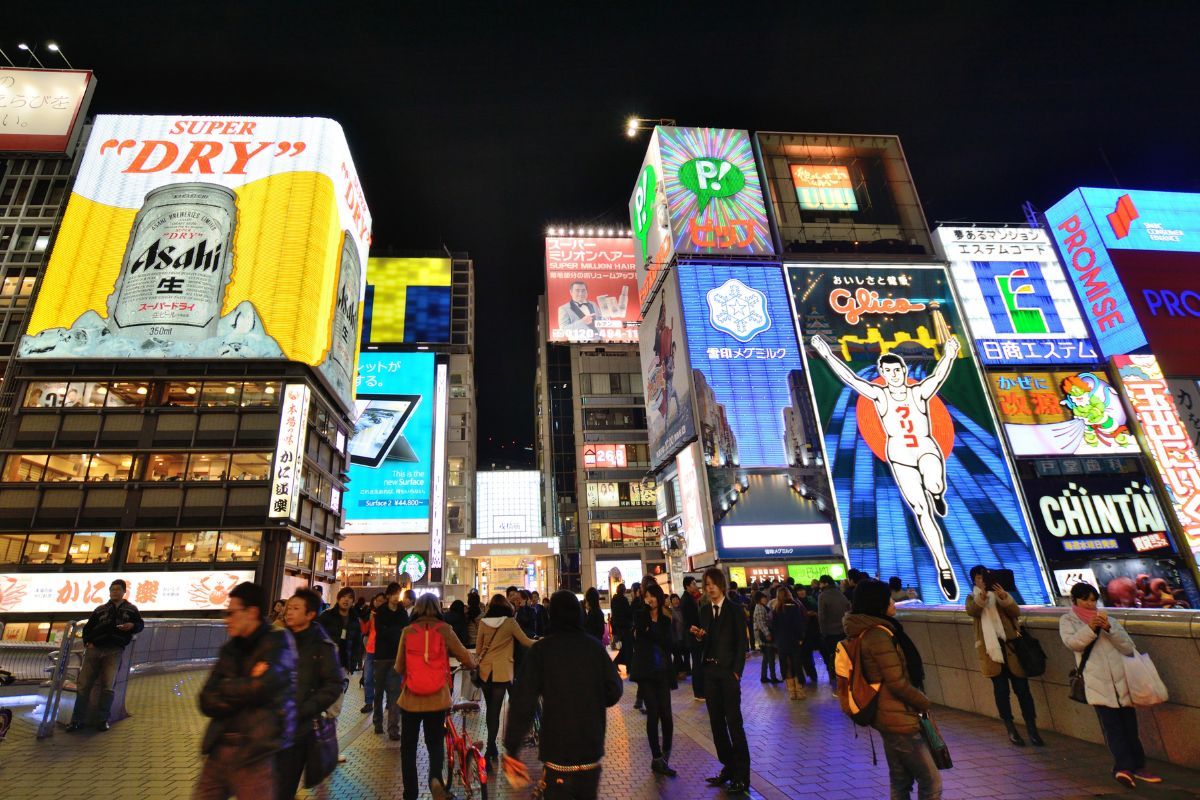 With an infinite selection of restaurants of all genres lining the streets, you will never be short of something to eat.
If you get hungry there's plenty of street food such as takoyaki and okonomiyaki that will fill you up.
Many friendly shopkeepers are full of smiles, giving you a sense of Osaka's underlying heart. Dotonbori is within walking distance from Namba station, making it a convenient spot to visit
Amerika Mura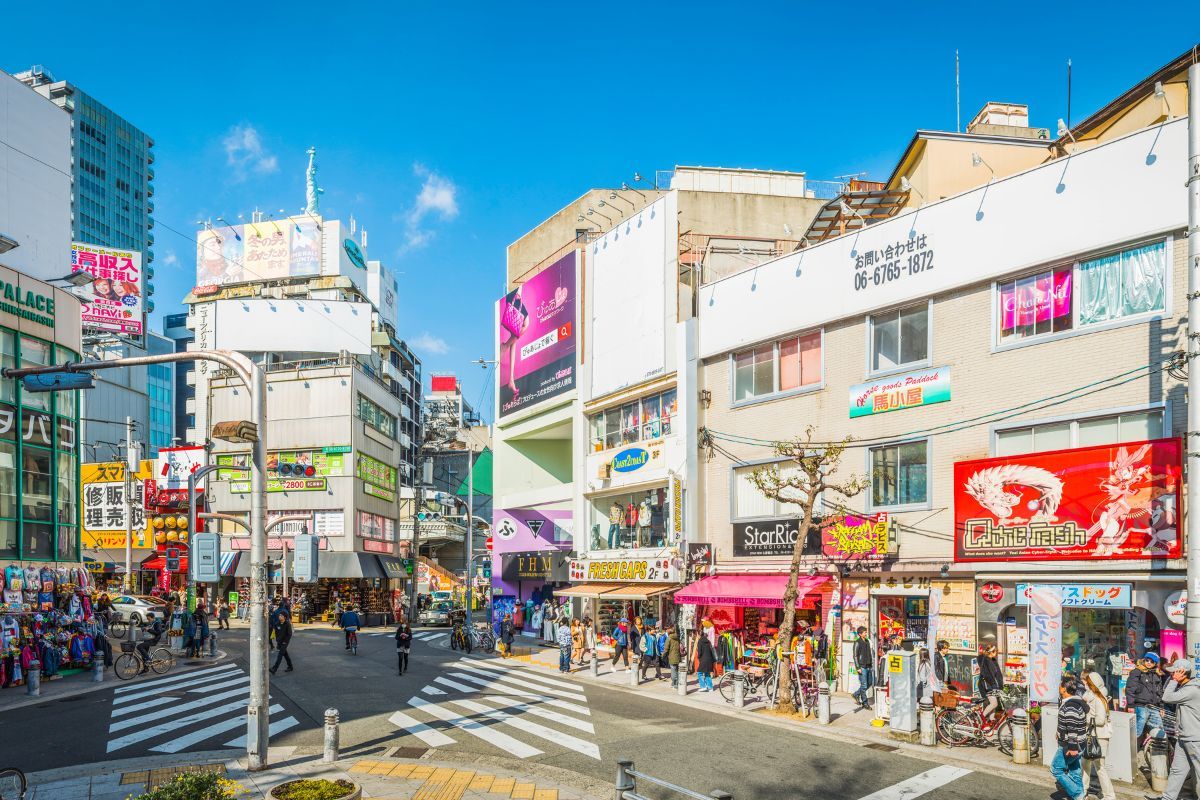 After wandering around Shinsaibashisuji Shopping Arcade, why not go to Amerika-mura since it is just around the corner on the west side of Shinsaibashi Subway Station?
The name means American Village and it's popular with young people who aspire to become entertainers or musicians perform, flea markets are held, and at the center of it all is Triangle Park.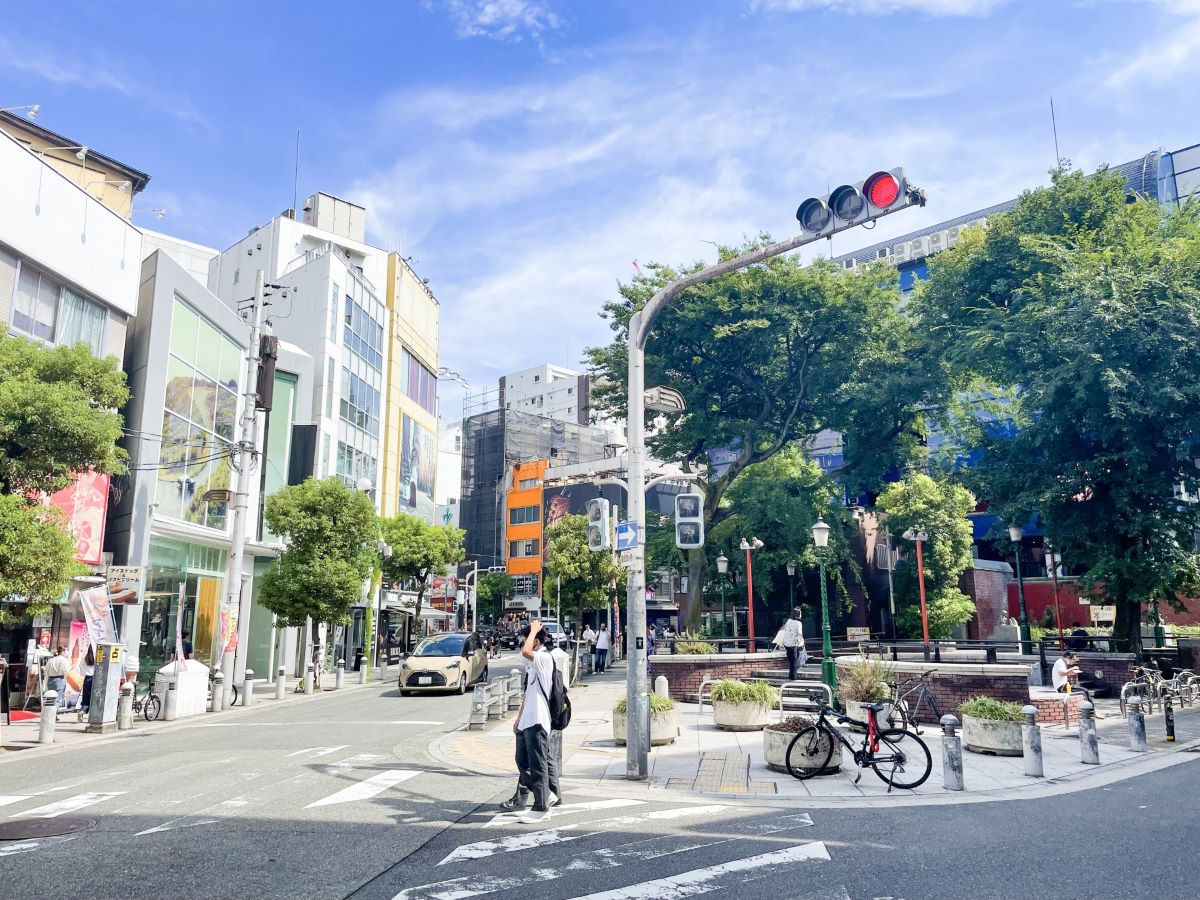 It originally started in the 1970s when stores in renovated warehouses began selling secondhand clothing, jeans and used records purchased in the U.S.
Today, it may not have such an American feel, but is a great place to peak at the fascinating youth culture of Japan.
Hozenji Yokocho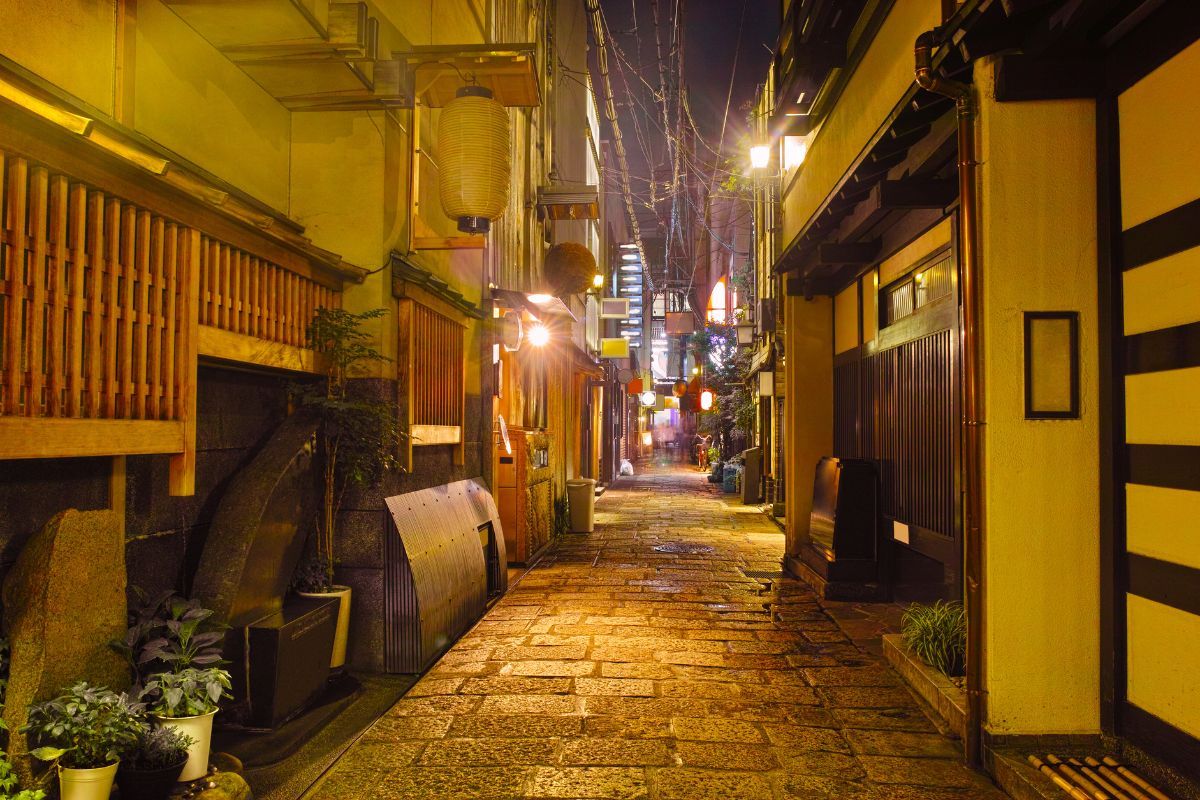 The picturesque Hozenji Yokocho in Namba is a narrow lane, but in contrast to the hustle and bustle, it exists in an elegant alleyway with cobblestone pavement.
Known as a gourmet spot on the classier side with a variety of Osaka's best restaurants in various genres such as okonomiyaki, kushikatsu (deep fried skewers), and traditional Japanese food known as Wa Shyoku.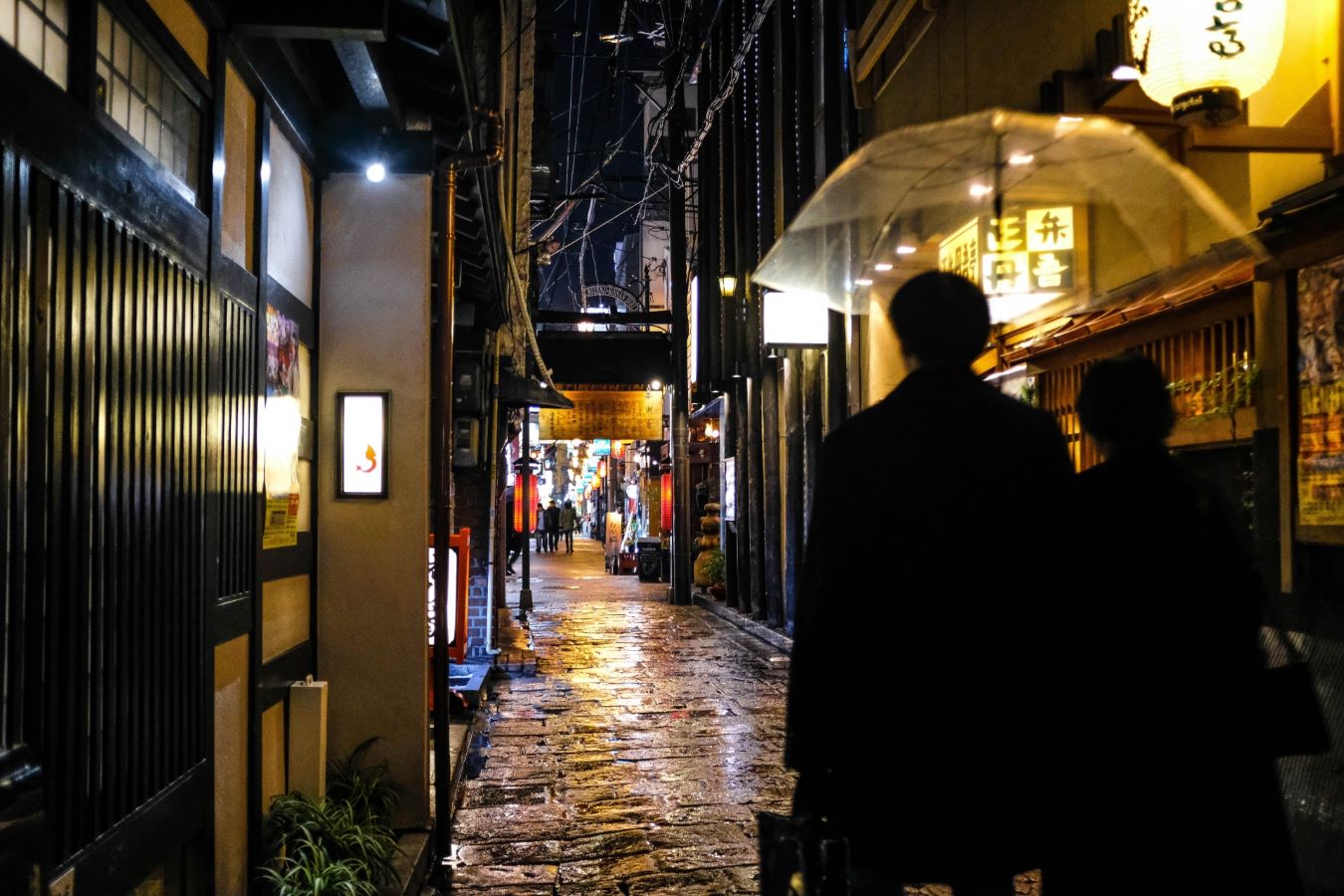 There are also many old-fashioned coffee shops and other stores with a nostalgic atmosphere, so why not take a leisurely stroll while immersing yourself in this must-visit lane?
See Dotonbori on a Tombori River Cruise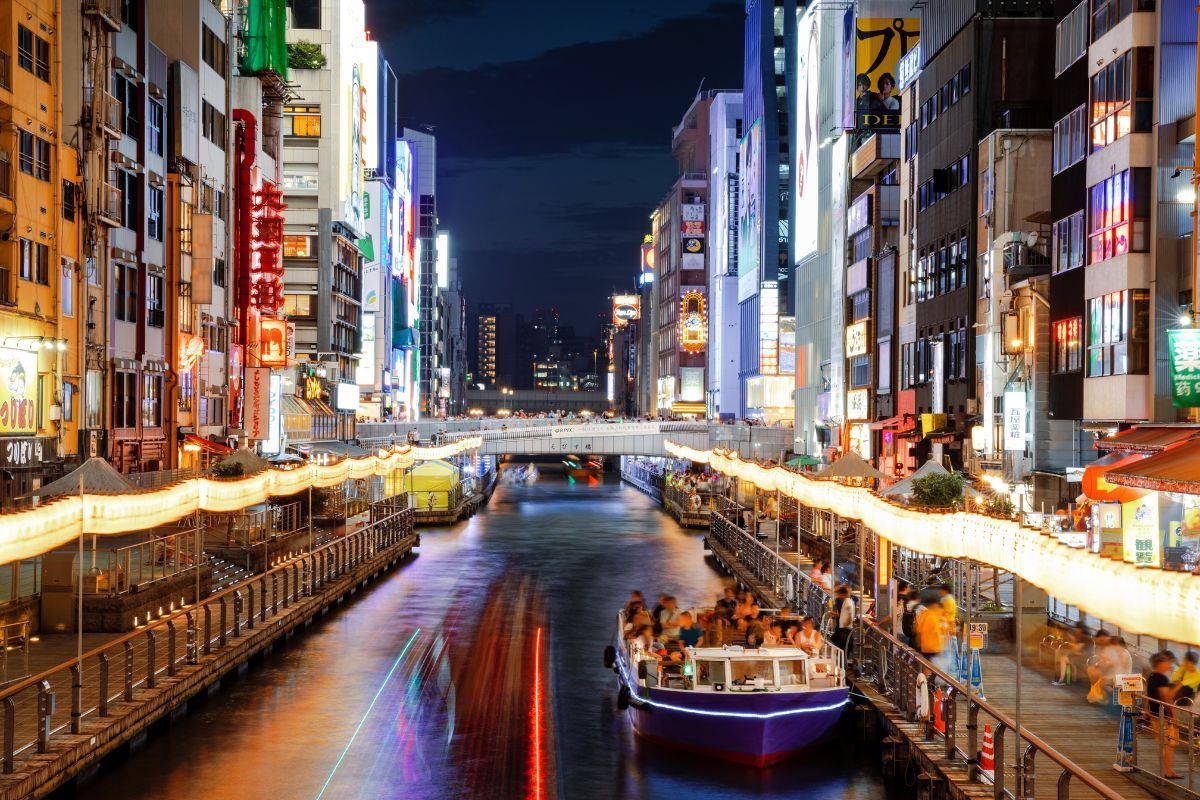 If you want to enjoy many of Dotonbori's famous landmarks along the Tombori River from the water, the Tombori River Cruise is the place to go.
During your 20-minute cruise, you can not enjoy popular spots unique to Dotonbori and learn about the history of Naniwa Ward.
Purchase your ticket on the 1st floor of Don Quijote Dotonbori and board at the boat dock on Tazaemon Bridge.
Floating Garden Observatory At Umeda Sky Building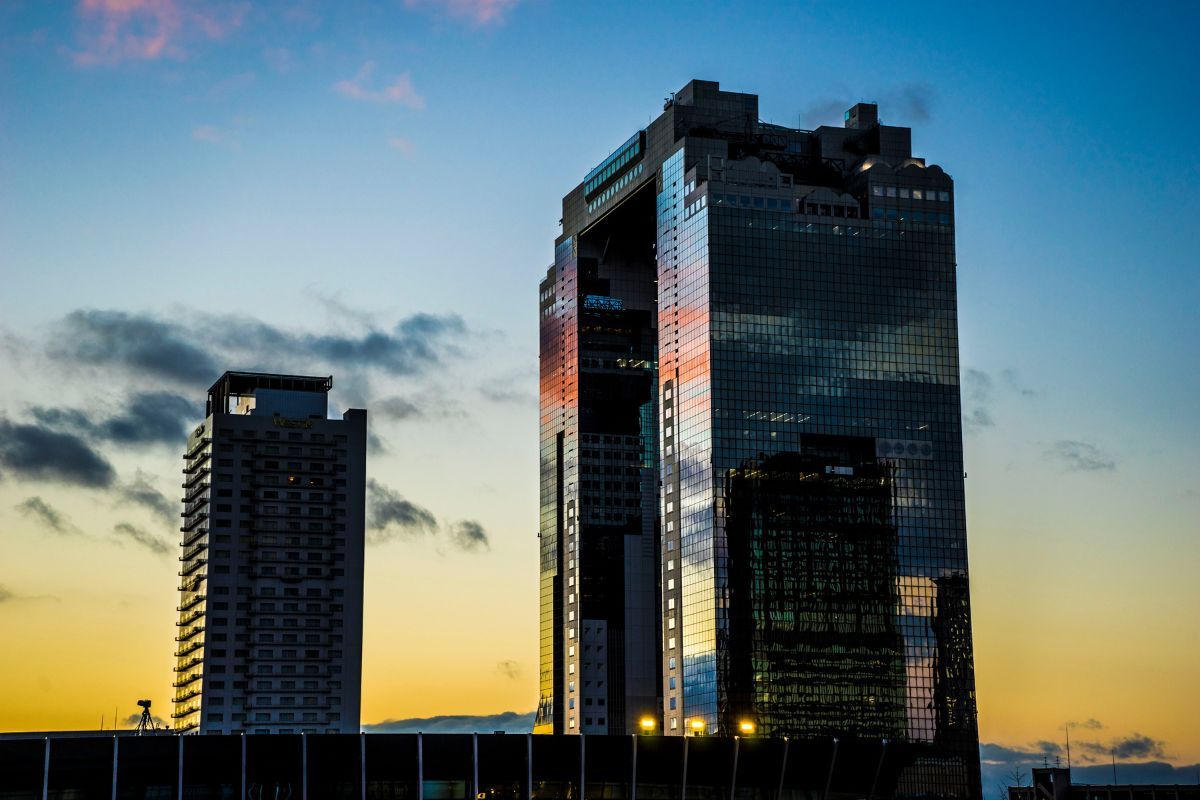 If you want to enjoy the glittering night view of Osaka, visit the Observatory on the roof of the dazzling Umeda Sky Building, which was selected as one of the 20 most iconic buildings in the world.
On the 40th floor of the architecturally impressive building is the Floating Garden Observation Deck along with the cafe SKY 40. At this café.
Osaka Station Area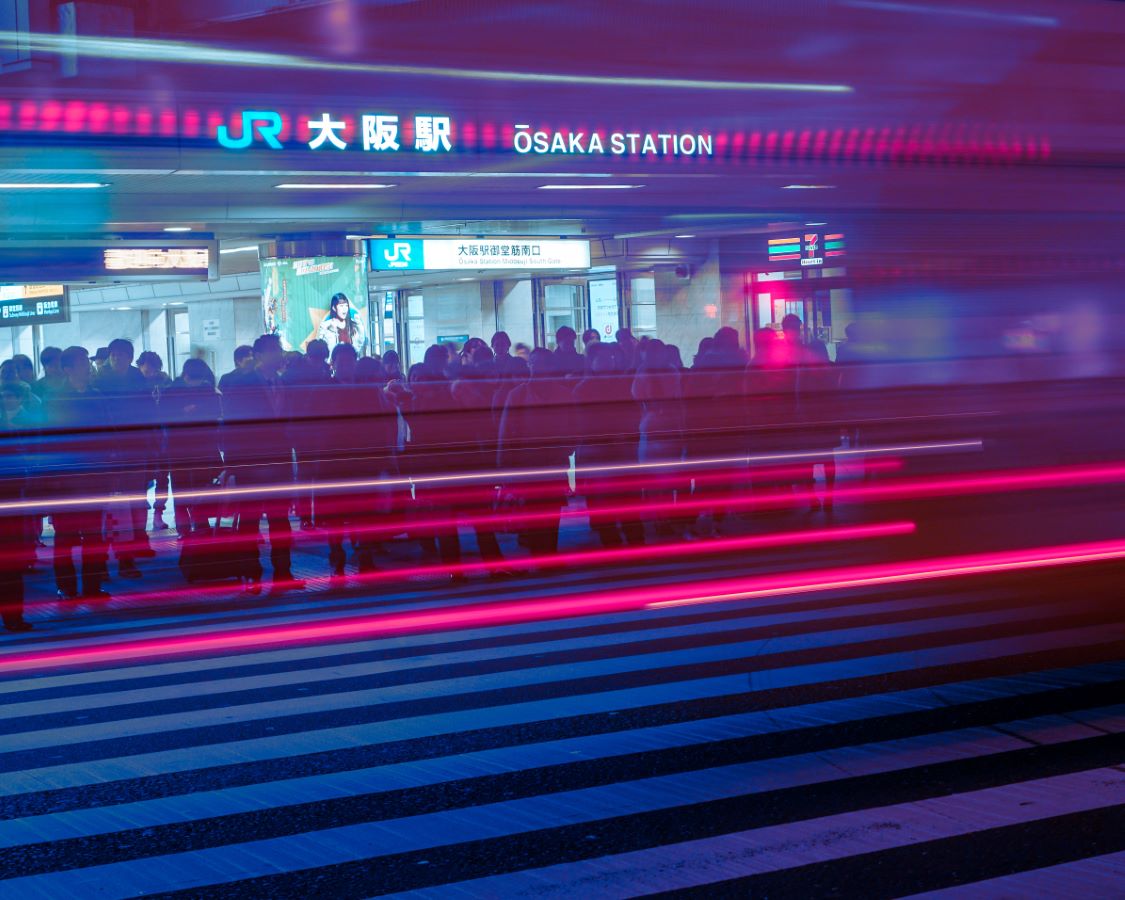 The bustling area around Osaka Station is home to many shopping precincts including Grand Front Osaka and Osaka Station City.
Many popular and talked-about stores are located here, so you can enjoy shopping while passing through the station.
In addition to stores, there are also movie theaters, restaurants, and hotels, making the area around the station alone an enjoyable spot for an entire day.
HEP FIVE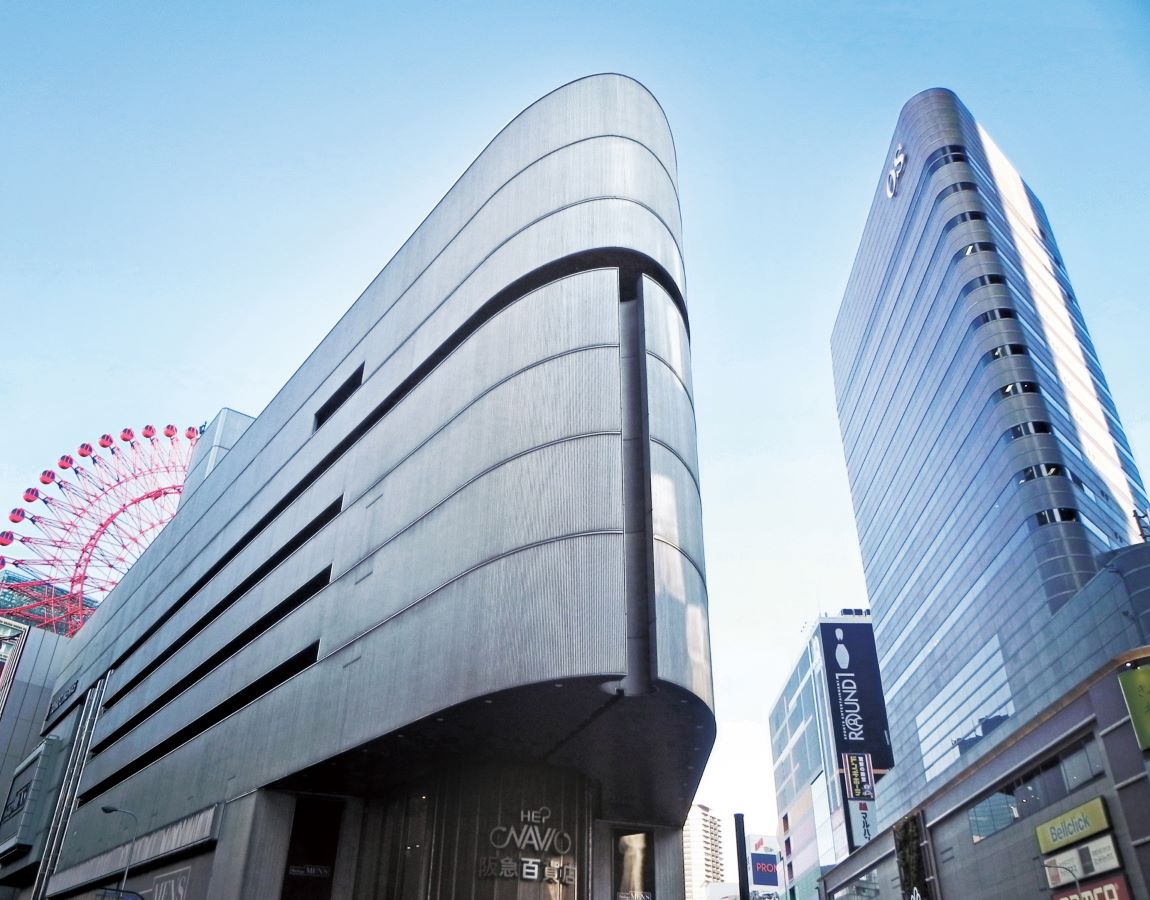 The vibrant HEP FIVE is a building in Umeda that offers more than 170 stores, including fashion stores, restaurants, and amusement facilities aimed at the younger market.
The symbolic red HEP FIVE Ferris Wheel is 75 meters in diameter and 106 meters high at the top, and the gondolas are even air-conditioned. A spin will set you back just 600 yen and will take 15 minutes.
On a clear day, you can see from Mt. Ikoma to Osaka Bay, and at night, a beautiful night view of Osaka spreads out before your eyes.  Commemorative photo service for 1,000 yen is also available.
Tempozan Harbor Village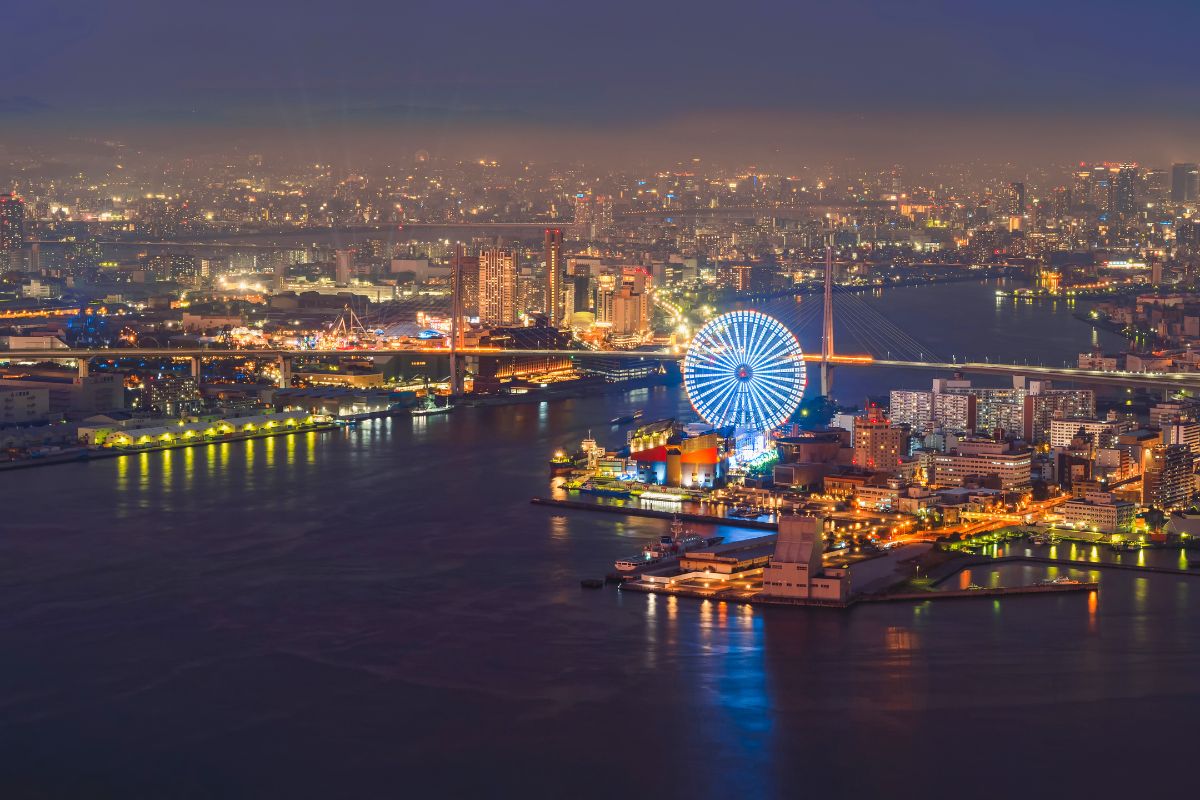 The modern Tempozan Harbor Village in Minato ward is a jam-packed amusement complex that includes the Kaiyukan Aquarium, Tempozan Market Place with LEGOLAND Discovery Center, Tempozan Giant Ferris Wheel, the sailing ship Santa Maria, and The Osaka Museum of Culture.
Sitting at the waterfront of Osaka Port, it is a popular place to visit in the Osaka Bay Area along with Universal Studios Japan.
There are probably more things to do than you can visit in one day, including gourmet food, shopping, amusement centers, an Osaka cruise, and a place to learn about Osaka culture.
It is an interesting area that can be enjoyed by families with children, couples, and other travelers.
Kaiyukan Aquarium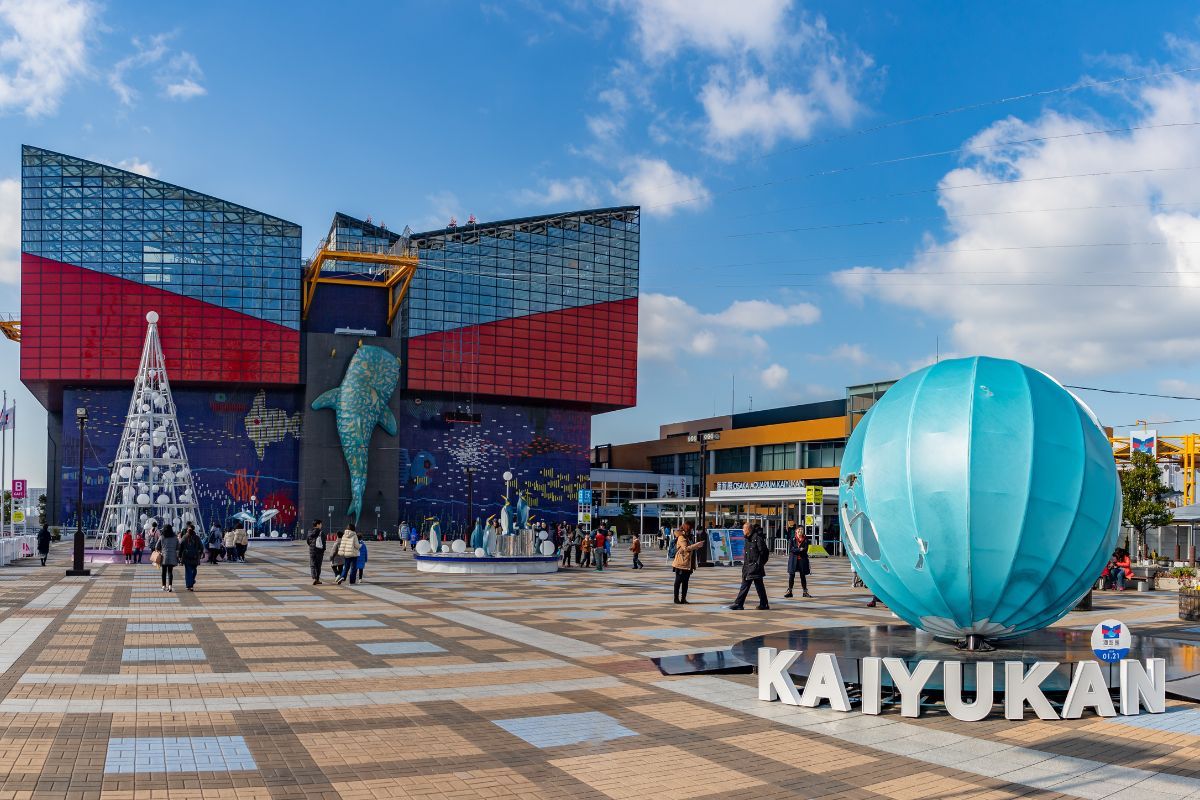 The entertaining Kaiyukan is one of the world's largest aquariums and is famous for its resident whale sharks.
In addition to 14 exhibition tanks, including the wonderful Pacific Ocean tank and the mesmerizing Sea Moon Galaxy, which displays many jellyfish, there are also three new areas where visitors can interact with sea creatures.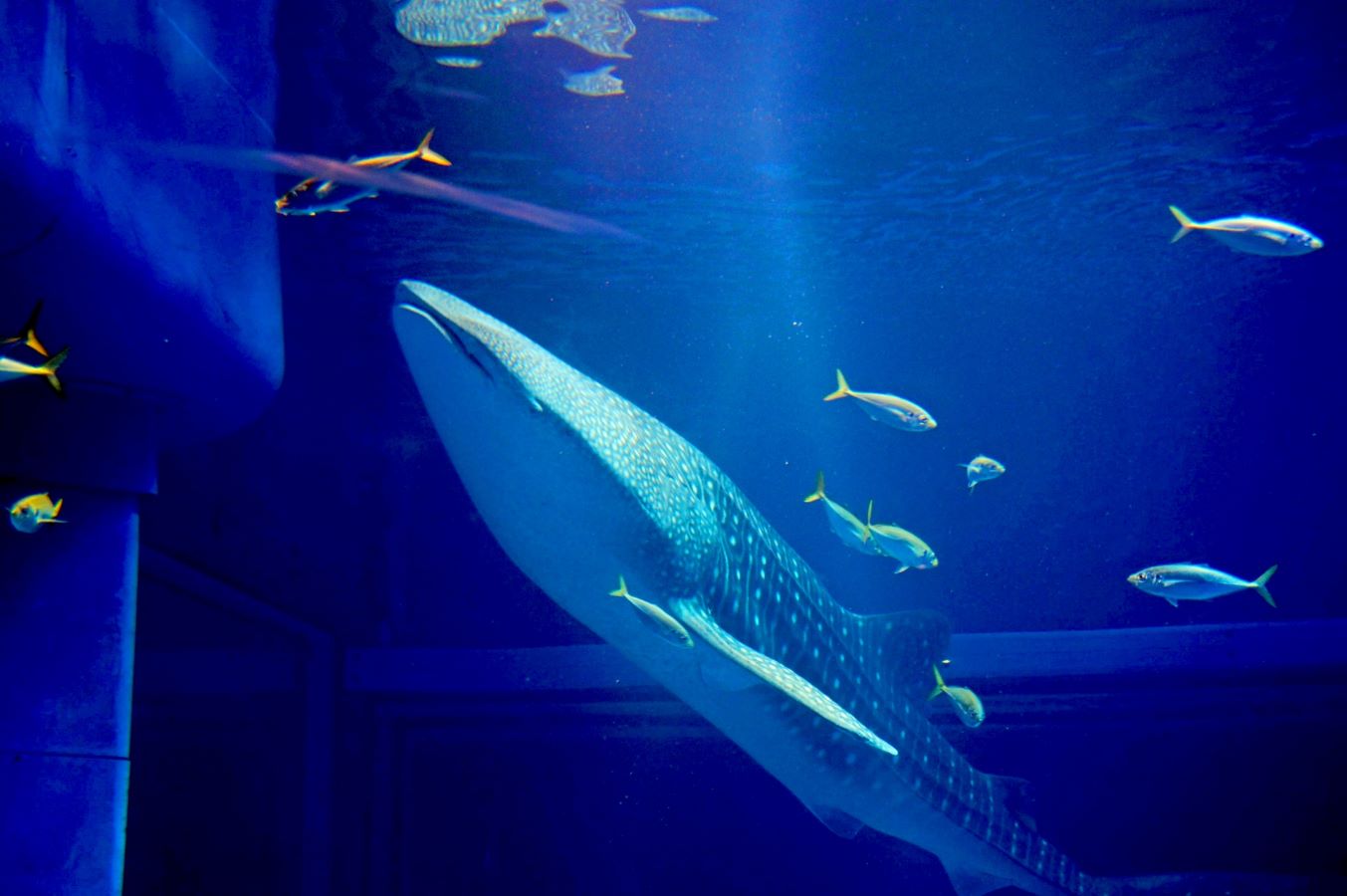 In winter, the area is decorated with countless illuminations, creating a fantastic atmosphere. It's located in the Harbor Village which is easily accessible and not far from Universal Studios Japan by shuttle boat.
Tempozan Ferris Wheel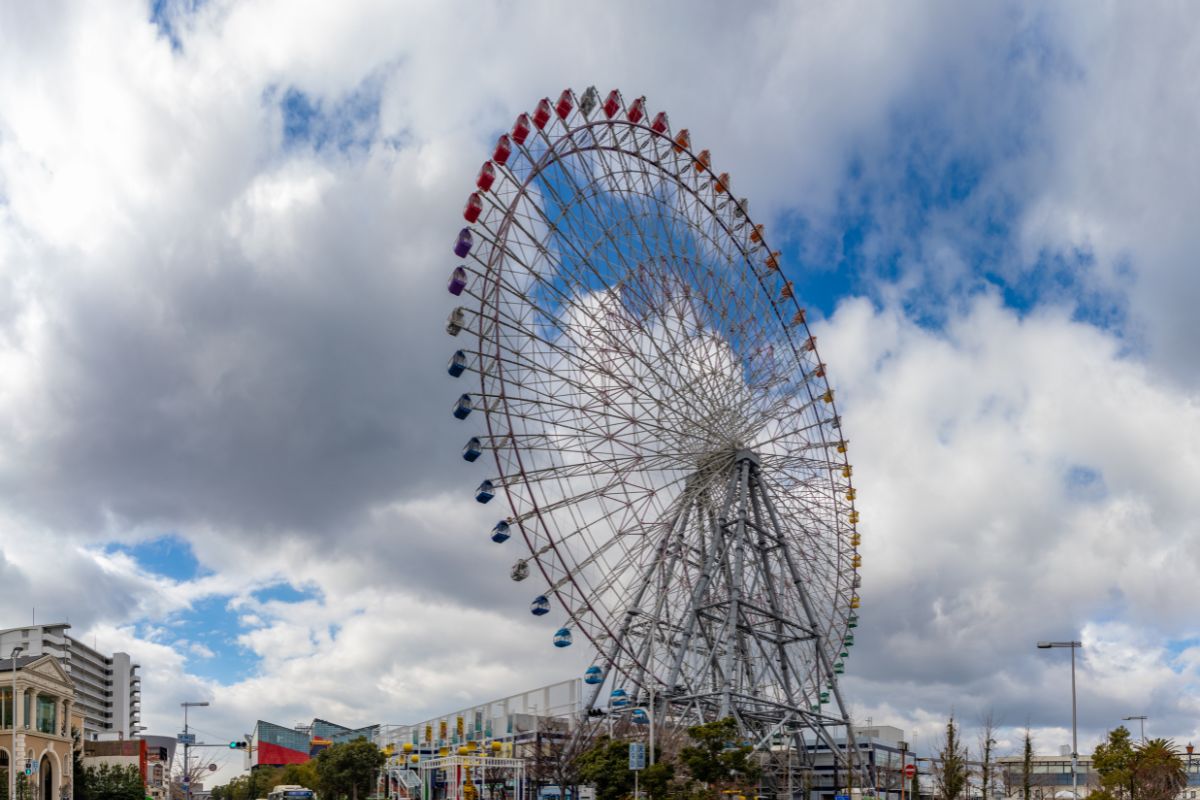 Just next to the Aquarium is the giant Tempozan Ferris Wheel with a diameter of 100 meters, it is one of the largest Ferris wheels in the world, and it takes about 15 minutes to complete a loop. The imposing wheel offers a spectacular panoramic view of Osaka and the bay.
Sunset is a great time to take a ride and the Ferris wheel is also illuminated at night with bright neon lights that indicate the next day's weather.
In addition to the regular gondolas, there are eight glass gondolas, for those who want to experience the thrill of floating in the air.
LEGOLAND Discovery Center Osaka
The colorful LEGOLAND Discovery Center features a variety of interactive attractions and a 4D cinema where you can enjoy LEGO movies.
There is also a LEGO classroom where you can build with LEGO to your heart's content guided by master LEGO craftsmen and master model builders.
There is the wonderful Miniland, a collection of landmarks around Osaka elaborately made with LEGO bricks.
Located on the third floor of Tempozan Market Place, this is a great place to visit with kids.
Nakanoshima Park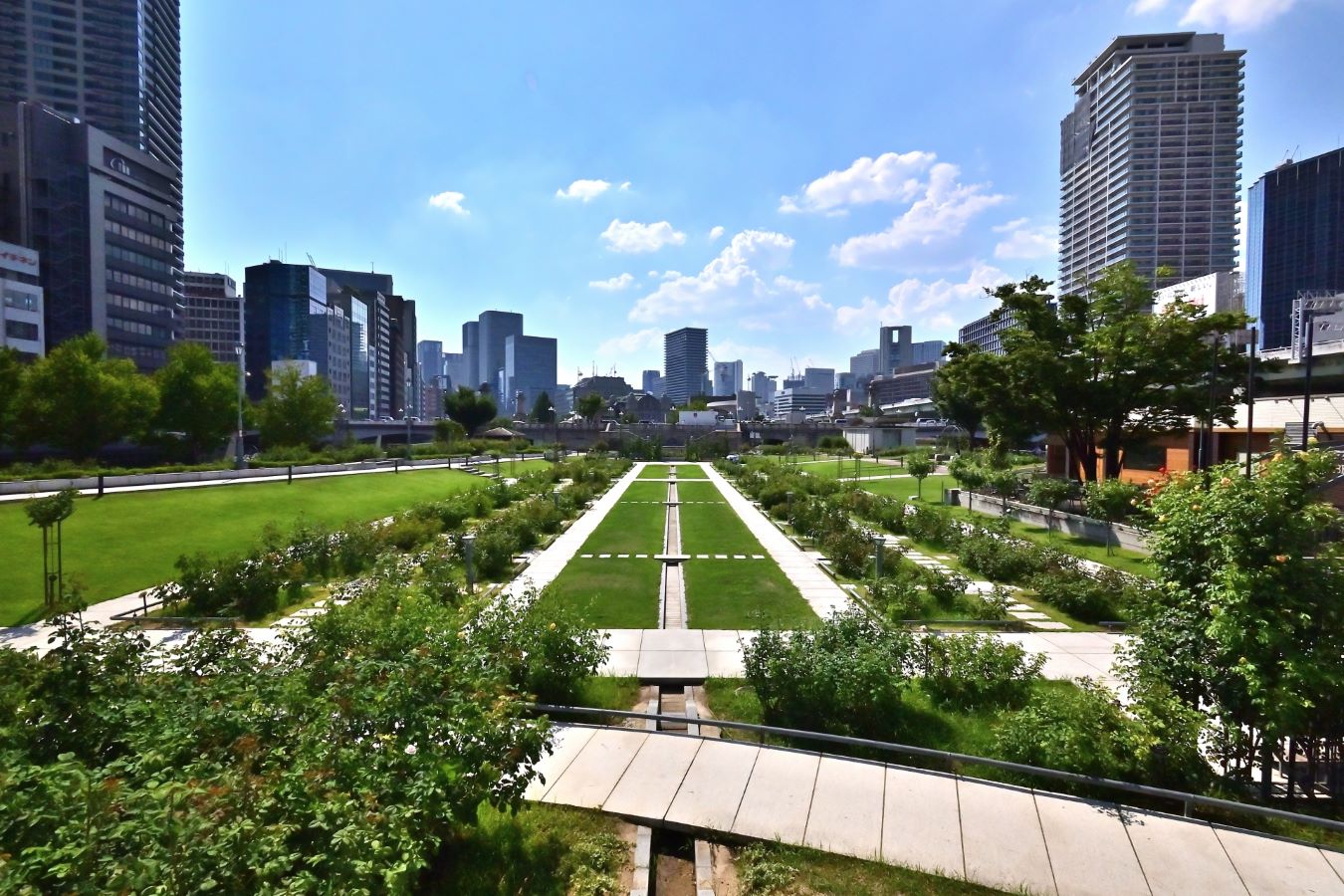 Just a short walk from Yodoyabashi and Kitahama Stations, the peaceful Nakanoshima Park is a secret flower garden nestled in the middle of the office district.
The highlight is the Rose Garden with approximately 3,700 roses, making it a picturesque urban oasis.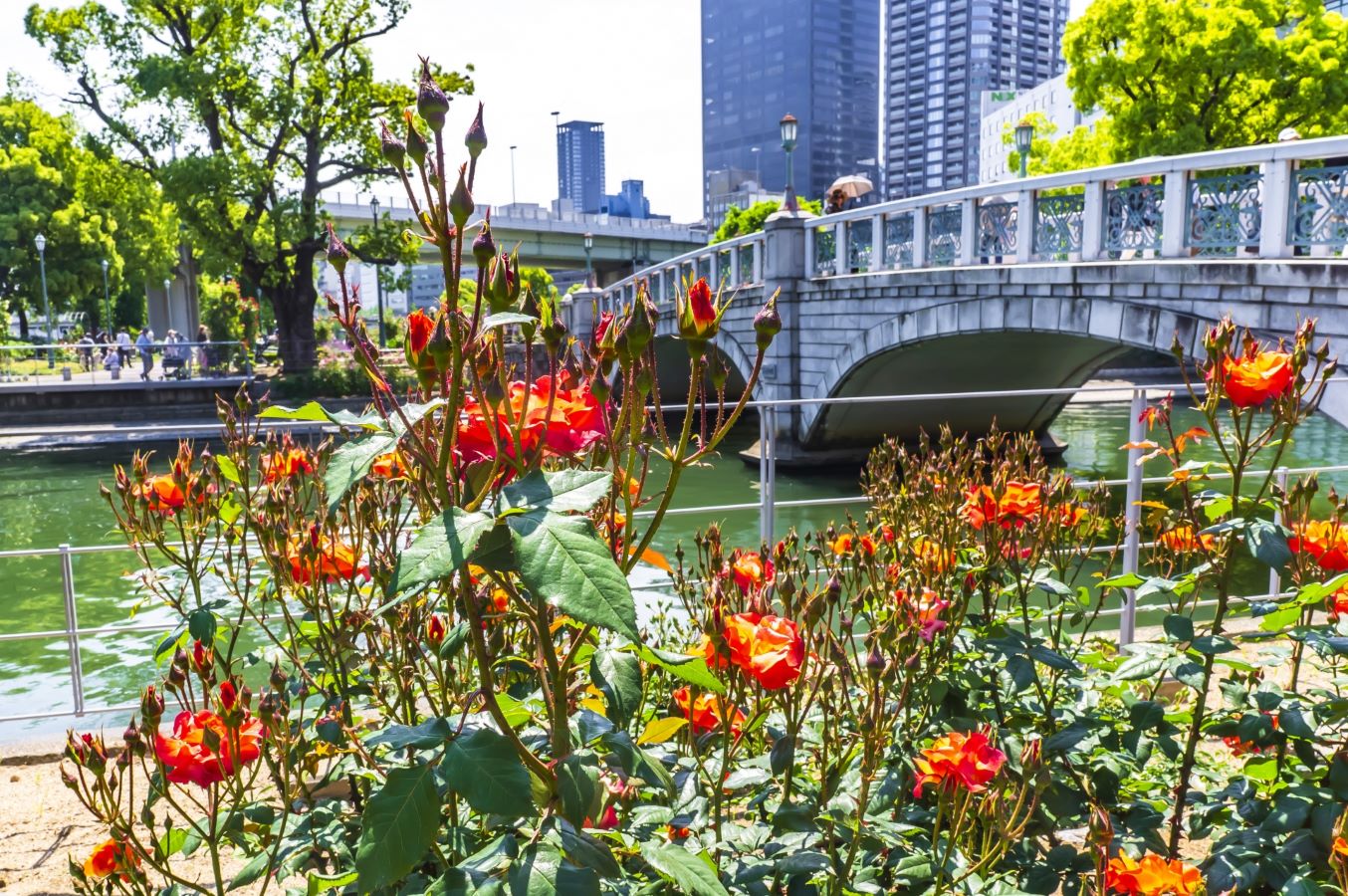 Roses bloom from mid to late May and in October. If you are in Osaka during these seasons, this park is definitely worth a visit.
There is also an art museum and a public hall and some great riverside cafes, so it's a great area to take a walk around.
The National Museum of Art, Osaka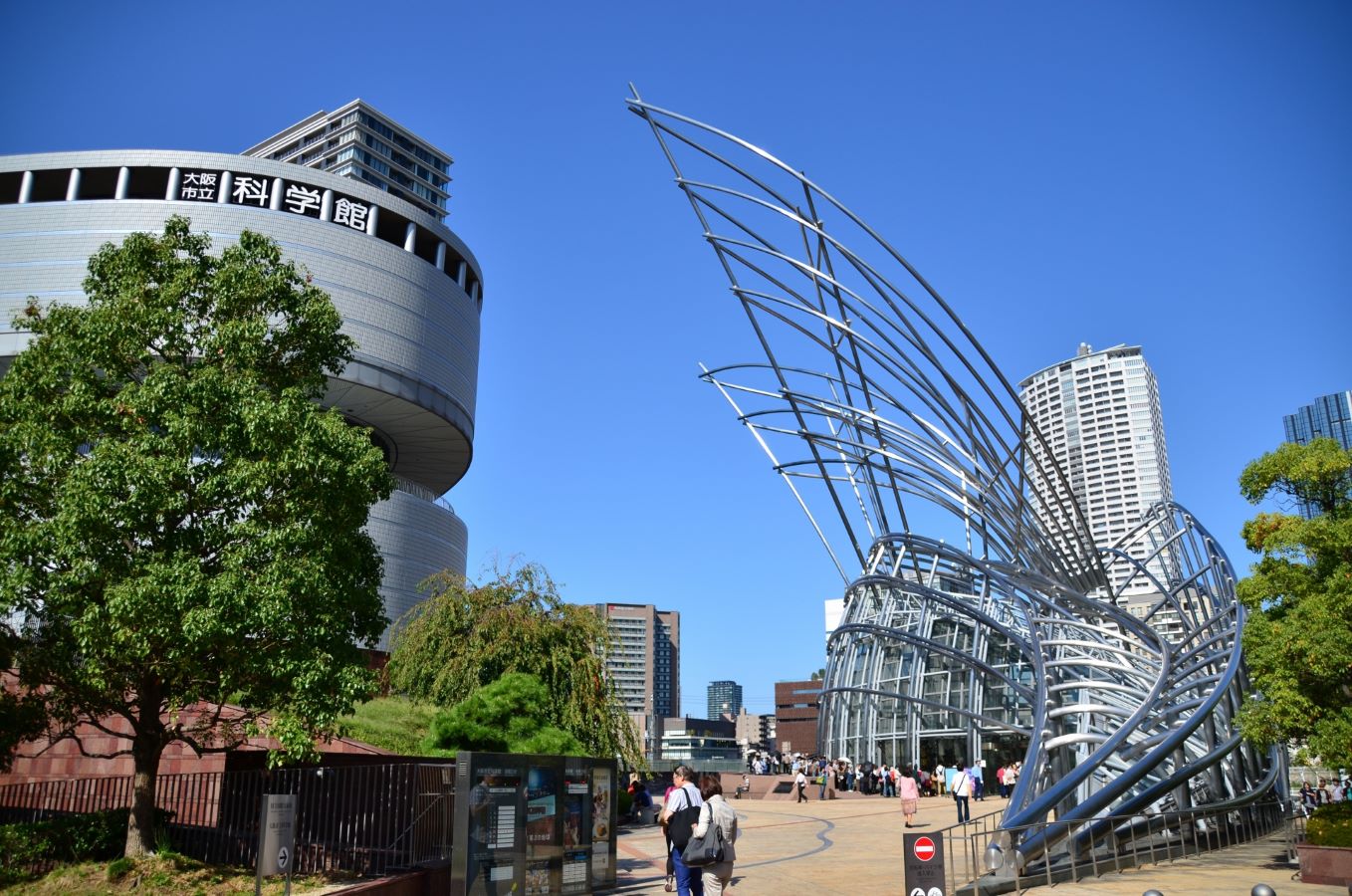 The stylish National Museum of Art is a contemporary art museum that is completely underground, which is rare in the art world.  Its distinctive exterior design is inspired by the vitality of bamboo and the development and growth of contemporary art.
Osaka Science Museum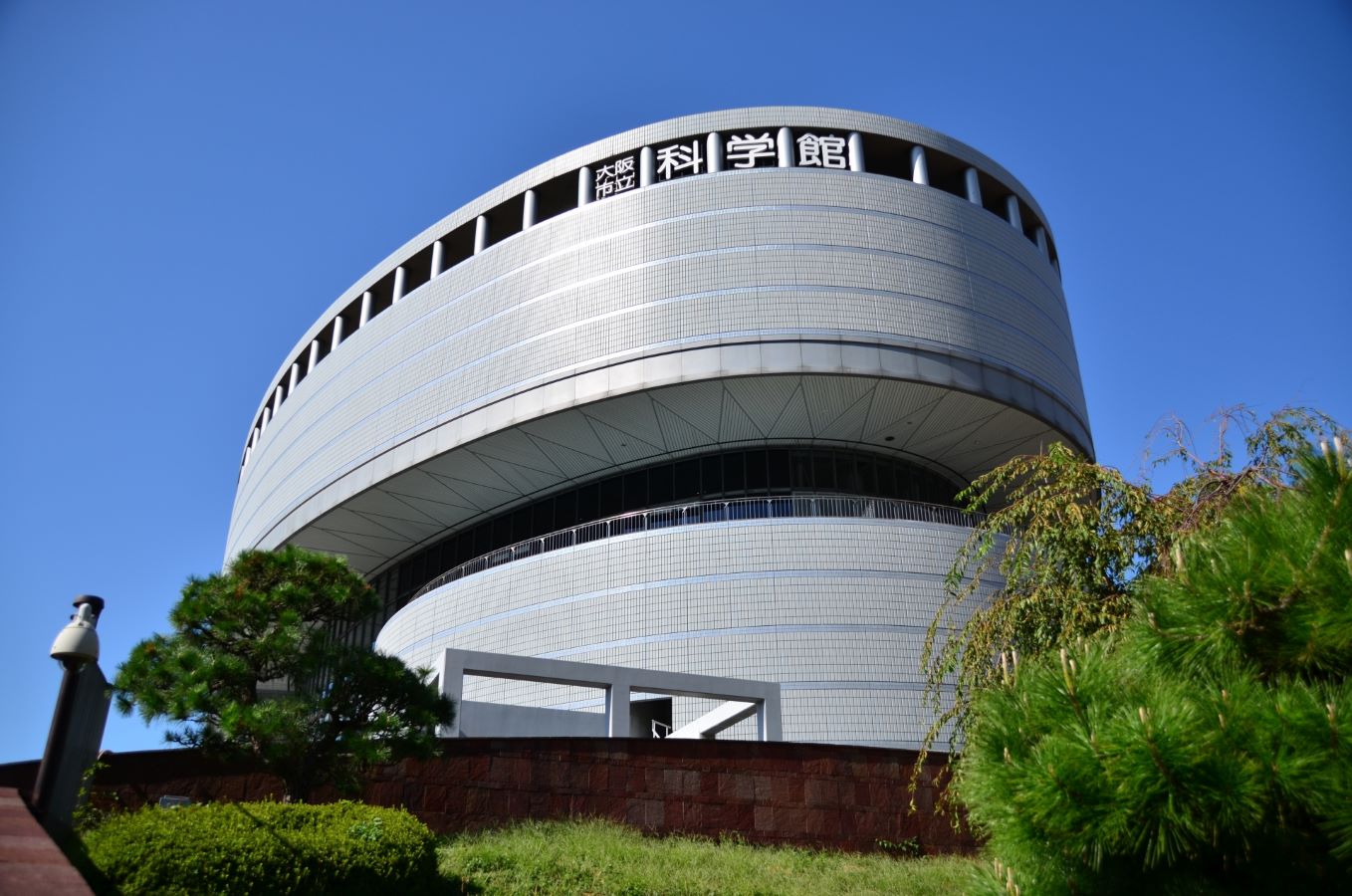 The fascinating Osaka Science Museum has a planetarium with the latest projection system, allowing you to enjoy an impressively detailed starry night sky.
The planetarium's programs change in content each season and there are always two or three different programs running. There are also many interactive exhibits including a popular music room.
The Museum is located in a distinctive building in Nakanoshima. It is a popular spot for families with small children, with daily programs and events to learn about science.
Osaka Tenmangu Shrine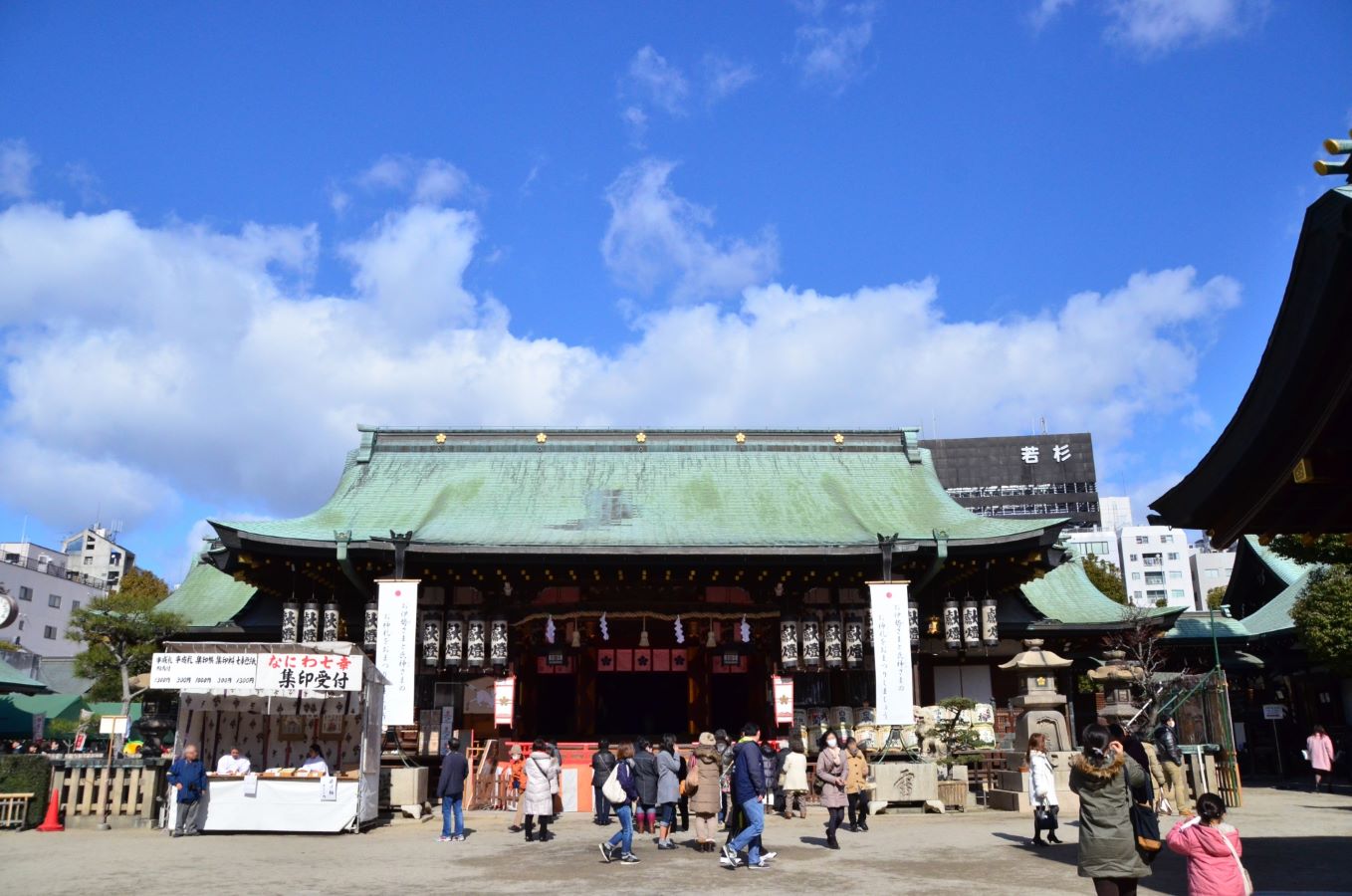 The revered Osaka Tenmangu Shrine has long been known where Sugawara Michizane, who is the god of learning is enshrined.
The Tenjin Festival, one of the biggest in japan is held here and many students come to pray for success in entrance examinations.
Tennoji Area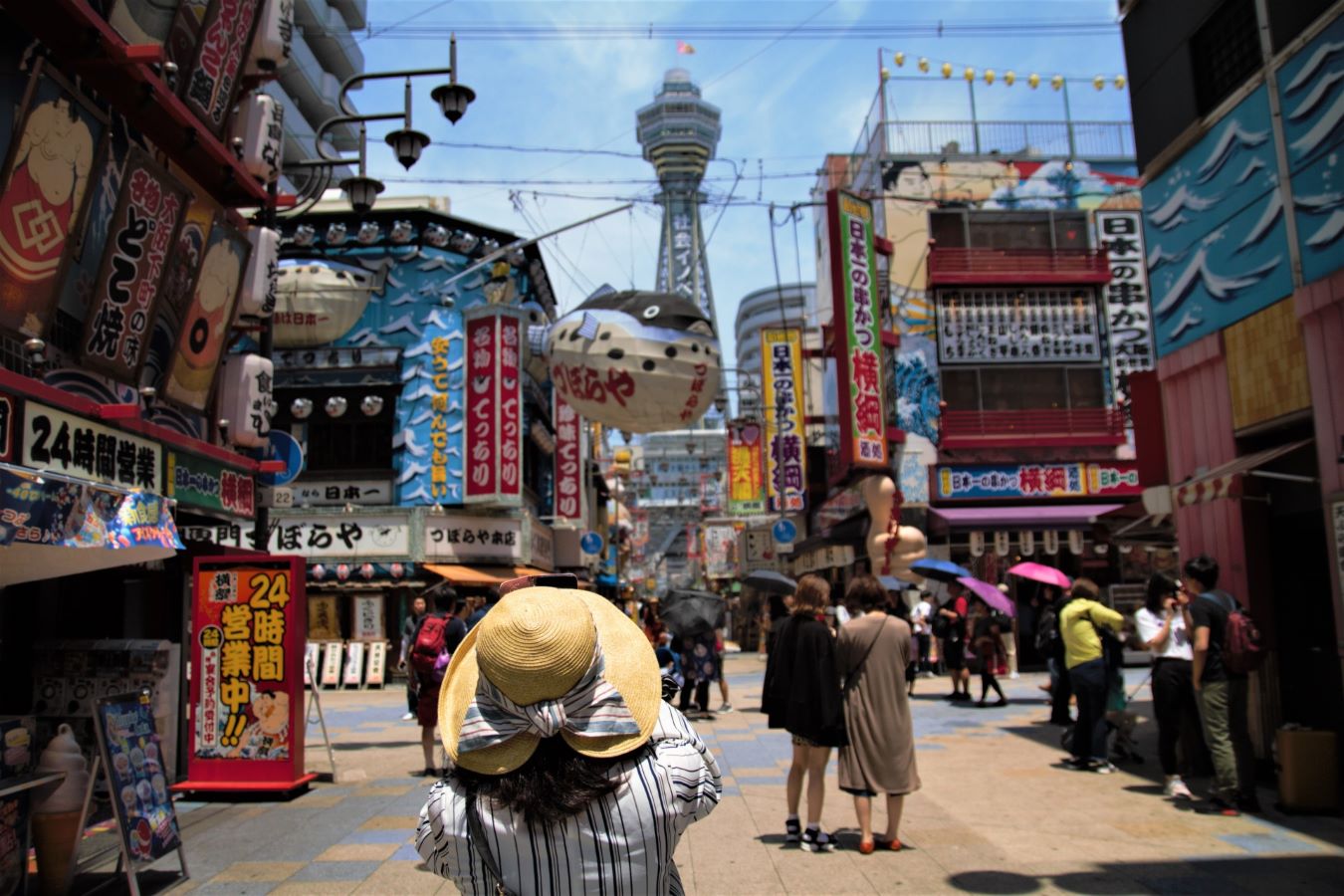 The fabulous Tennoji area is located in the south part of Osaka and the most popular part is the Shinsekai area. In the center of the town is the retro-styled iconic Tsutenkaku Tower, surrounded by countless kushikatsu restaurants, buzzing old-fashioned drinking establishments, and theaters, where you can enjoy the typical Osaka atmosphere.
There are also the towering Abeno Harukas, the tallest skyscraper in Japan, Tennoji Zoo, and the ancient Shitennoji Temple, which was built by Prince Shotoku.
Tsutenkaku Tower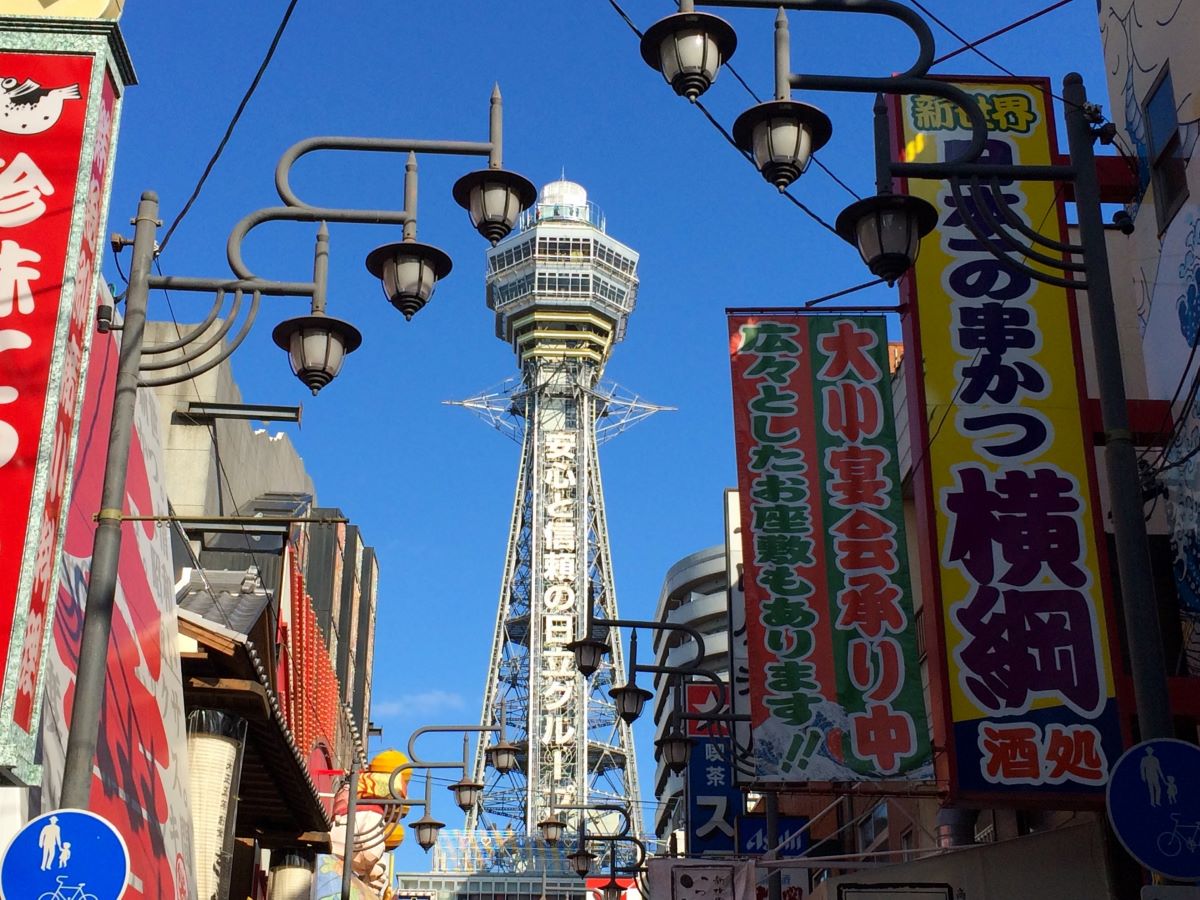 This iconic observation tower loosely based on the Eiffel tower was originally put up in 1912. During the second world war, it was melted down but the current tower was rebuilt in 1956.
It is 108 meters high and has an observitory on the 5th floor, from which you can enjoy a 360-degree view of the city of Osaka from 87 meters above the ground.
Shitennoji Temple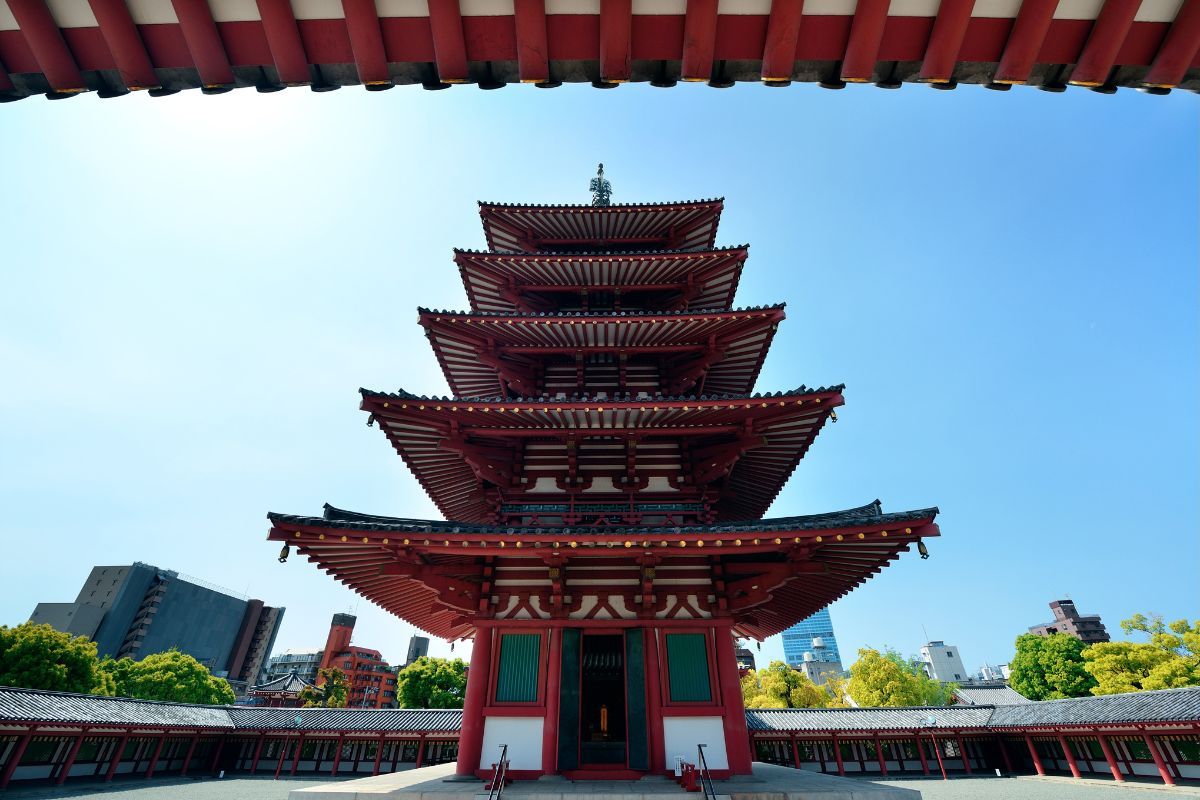 The important Shitennoji Temple was built by the famous Prince Shotoku in 593 and was the First Buddhist Temple in Japan
According to the Chronicles of Japan, the temple enshrines statues of the emperor, which were carved to pray for victory during the battle between Mononobe Moriya and Soga Umako.
This is a great Buddhist temple to visit and to learn about early Japanese culture.
The Seireikai Bugaku Grand Buddhist Service is held every year on April 22 in memory of the anniversary of Prince Shotoku's death, and the performance can be viewed free of charge.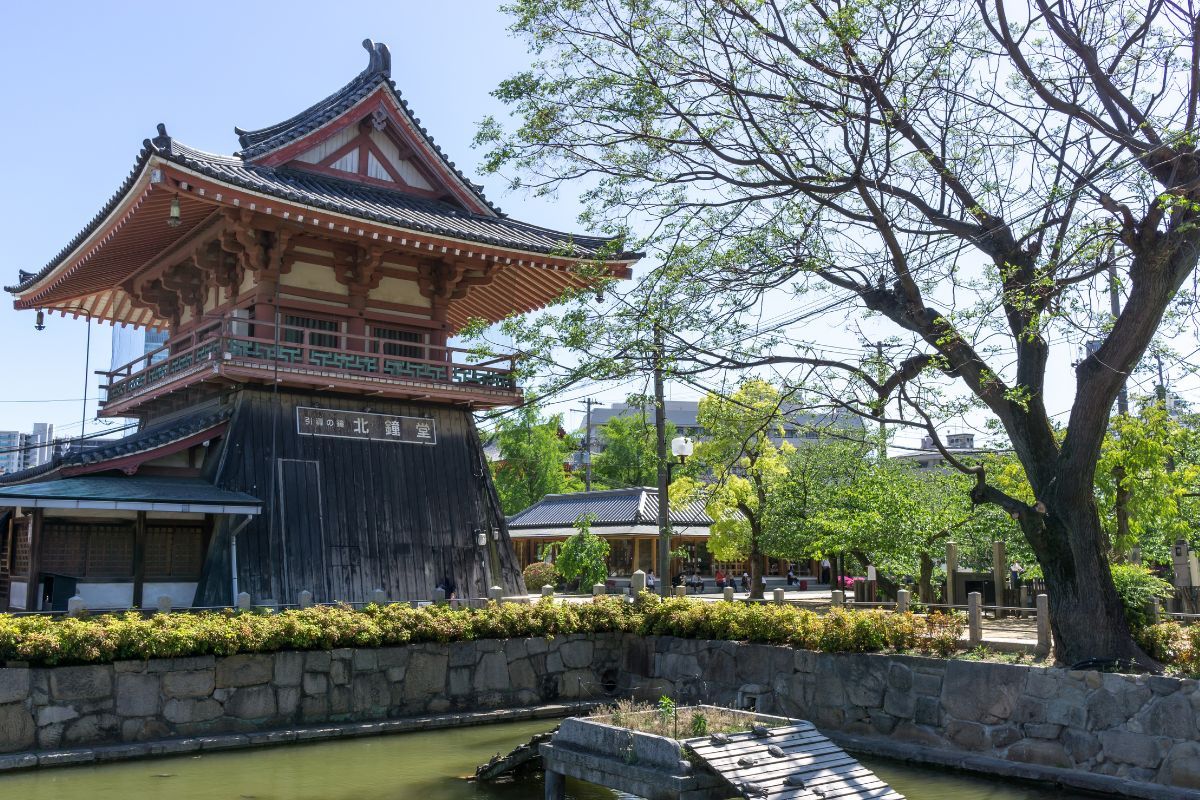 In addition, the 21st and 22nd of each month are the monthly death anniversaries of Kobo-Daishi and Shotoku Taishi, and a fair is held on these days.
The Buddhist temple is lined with stalls selling antiques and other items, attracting many visitors
Abeno Harukas 300 Observation Deck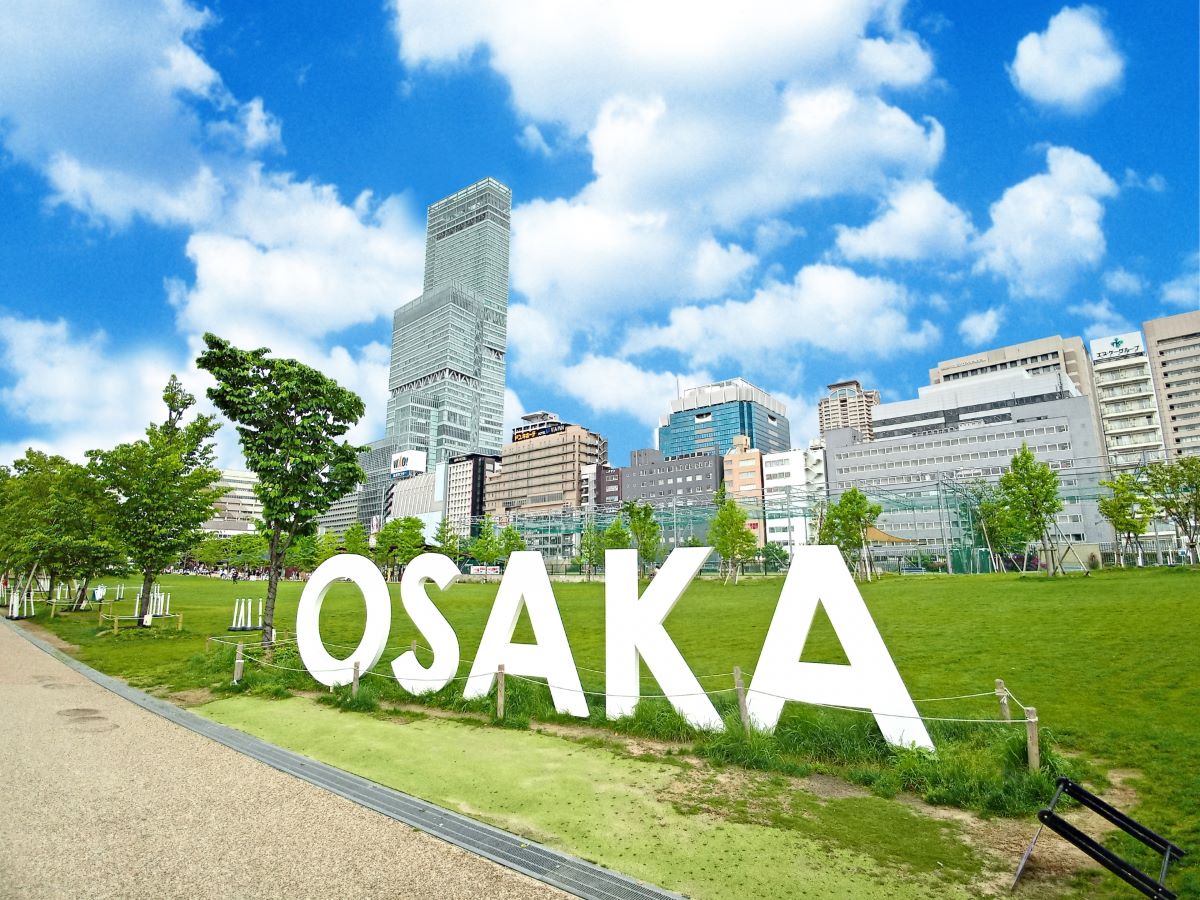 Enjoy the spectacular view from 300 meters above ground and the breathtaking Abeno Harukas, a new landmark of Osaka which commands a panoramic view of Kyoto, Mt. Rokko, the Akashi Kaikyo Bridge, and even Awaji Island.
Here you can go up to the top floor of the tallest skyscraper in Japan with 60 floors and a height of 300 meters.
It is directly connected to Osaka Abenobashi Station on the Kintetsu Line and Tennoji Station on the Osaka Metro Midosuji and Tanimachi Lines, making it a convenient place to visit during your time in Osaka.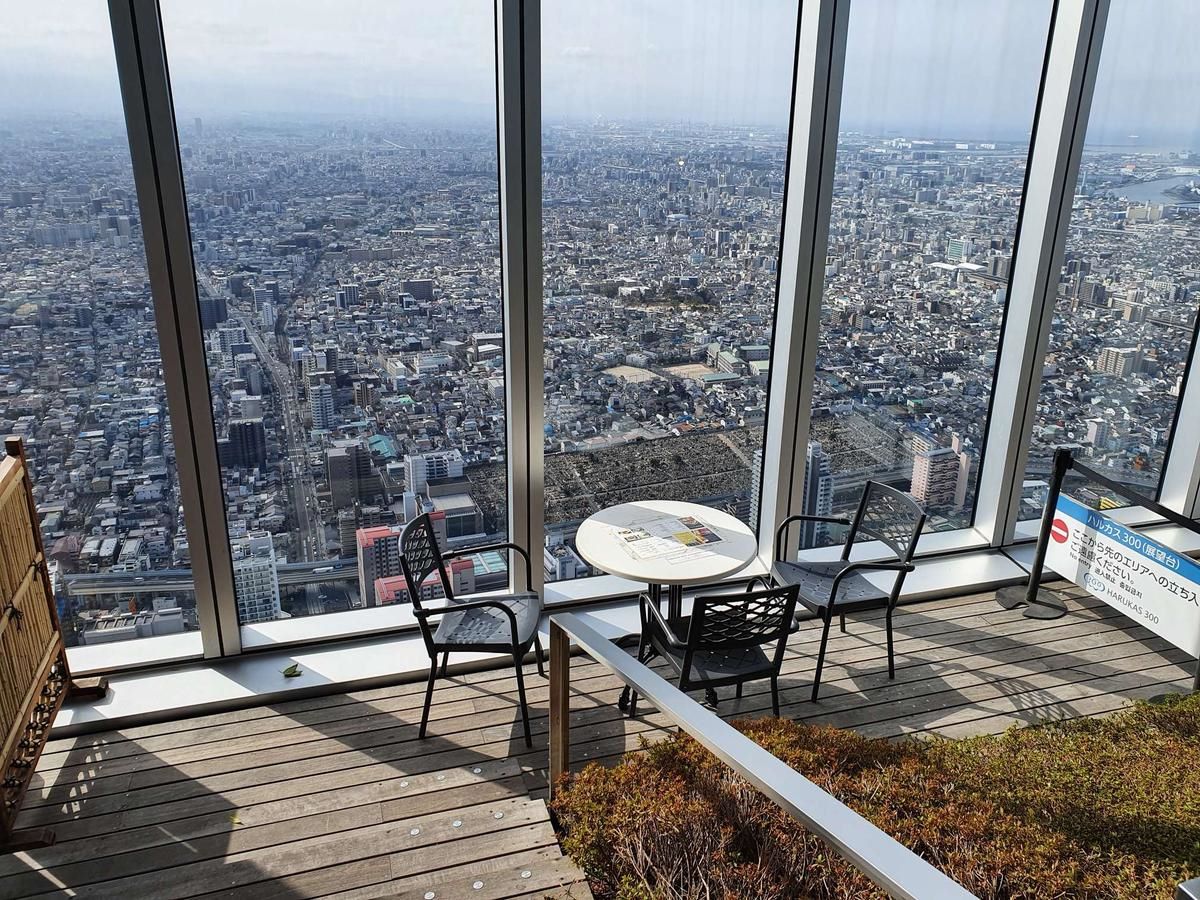 There's also the main Kintetsu Department Store, with approximately 130 stores bustling on the lower floors.
Spa World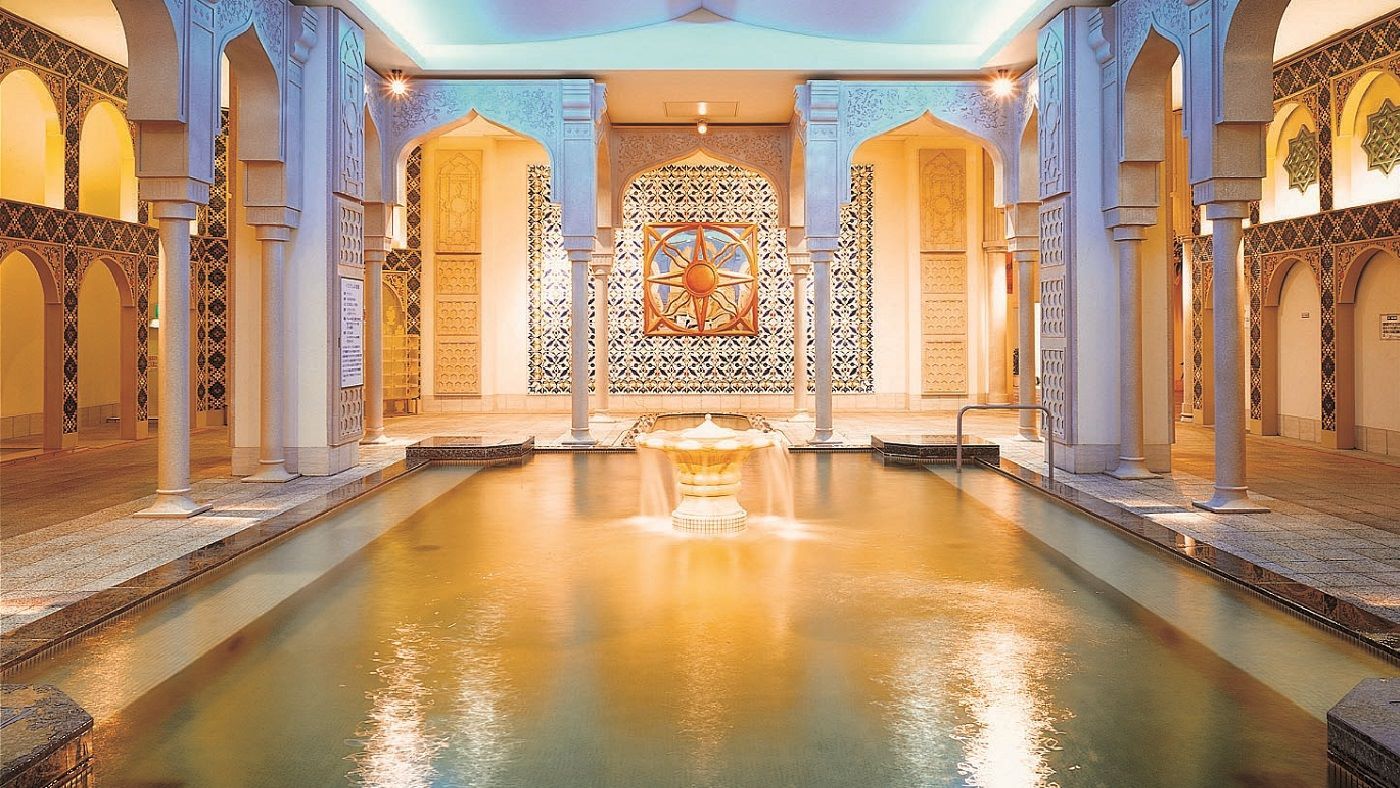 At the delightful Spa World, there are variously themed hot springs that can be enjoyed 24 hours a day. With 16 types of baths from 11 countries and a swimming pool equipped with a giant slide, there is more than enough to keep you busy for a day.
There are also restaurants and a souvenir corner, so relaxing before or after taking a bath or swimming in the pool is recommended.
A hotel is also available for overnight stays and you can see Tsutenkaku Tower from all guest rooms.
Expo '70 Commemorative Park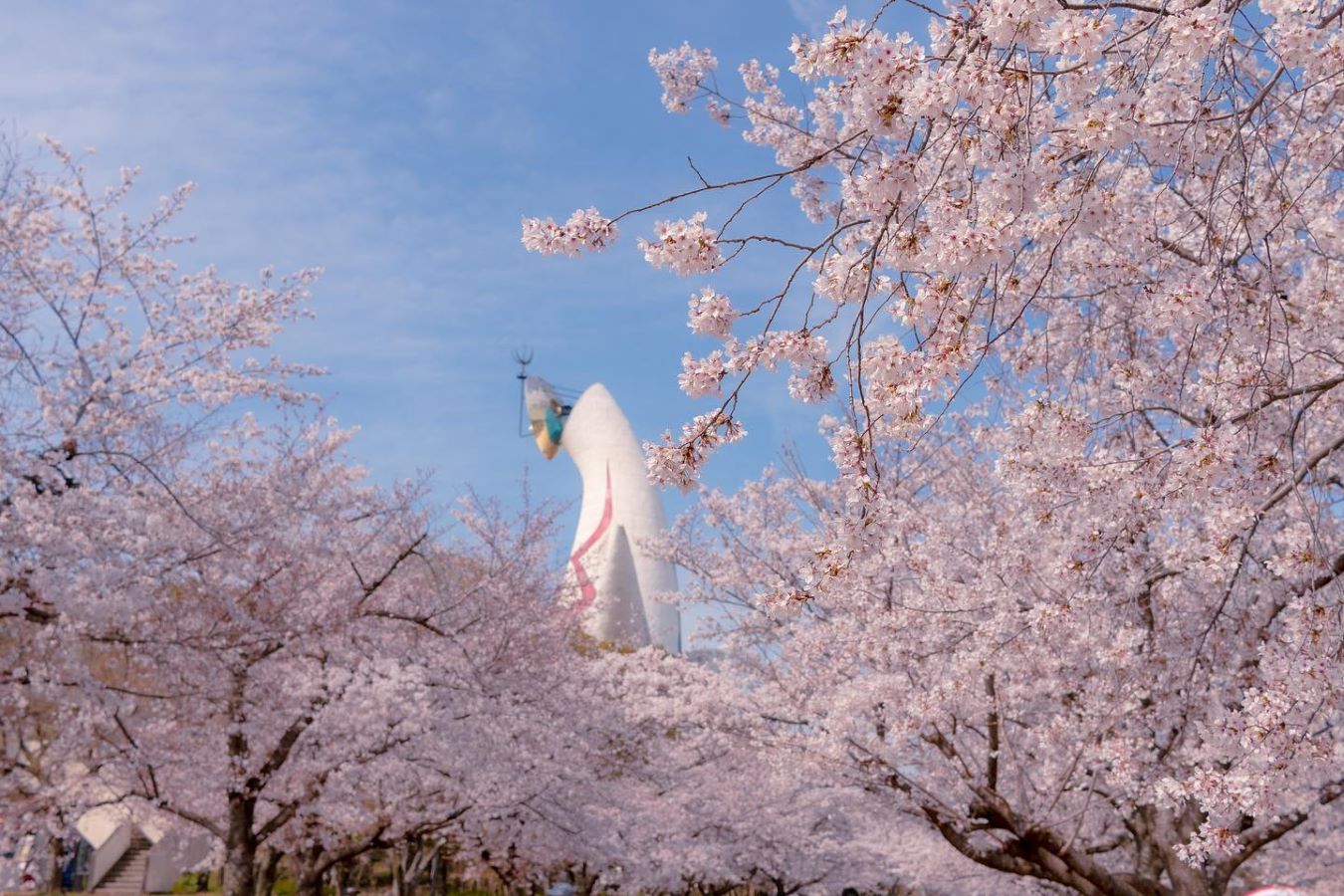 Another one of the best things to do in Osaka is to visit the expansive  Expo '70 Commemorative Park. The site of the Expo in 1970 is now a huge park and a place of rest and relaxation for visitors.
The giant Tower of the Sun statue, designed by Okamoto Taro, a famous Japanese artist, and the EXPO '70 pavilion remain in place and there's also a wonderful Japanese garden to enjoy.
Instant Ramen Museum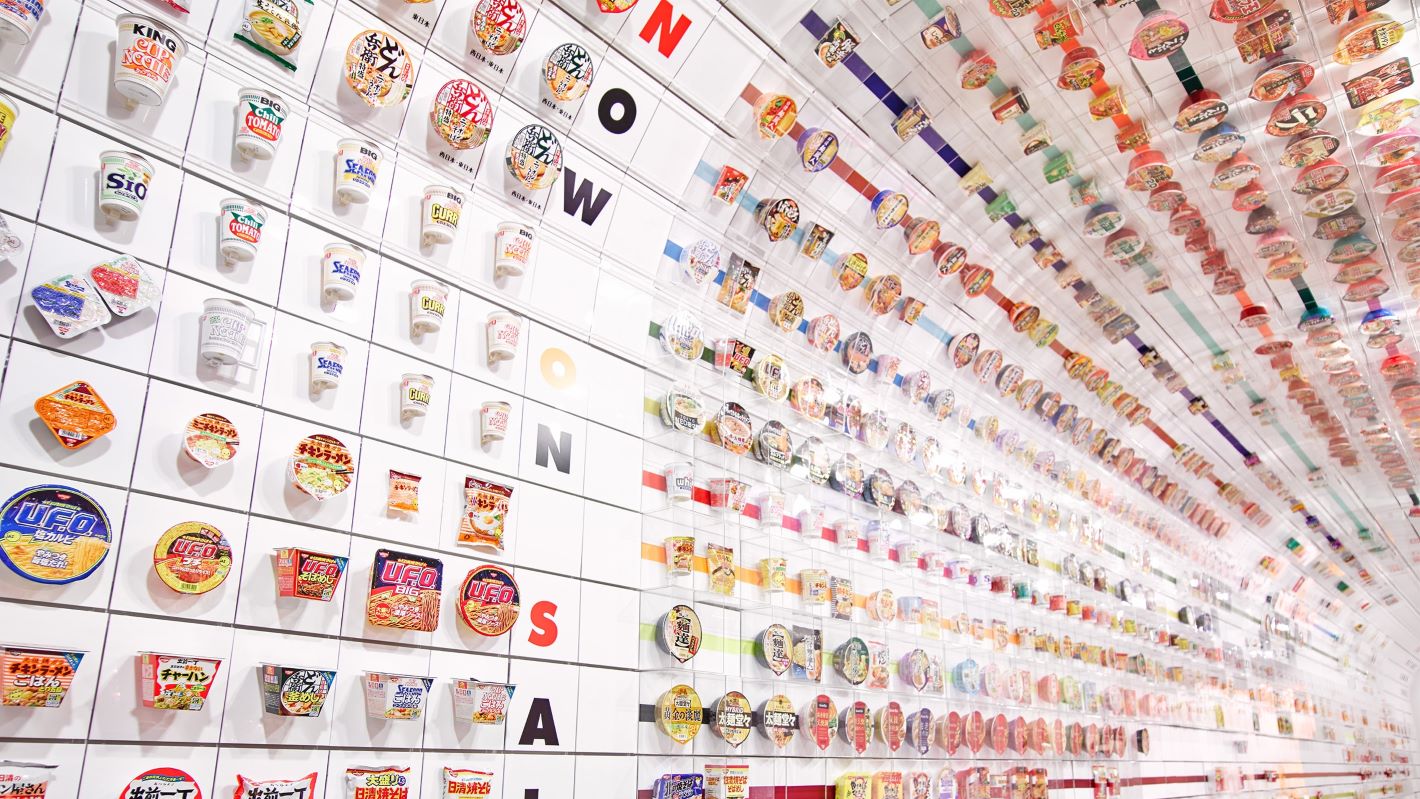 The wonderful and surprisingly educational Instant Ramen Museum is a hands-on food museum where you can learn about the importance of invention and discovery through the history of instant ramen.
The museum features a recreation of the research hut where instant ramen was born, a vibrant Instant Ramen Tunnel lined with fascinating product packages of past generations, and a variety of other exhibits.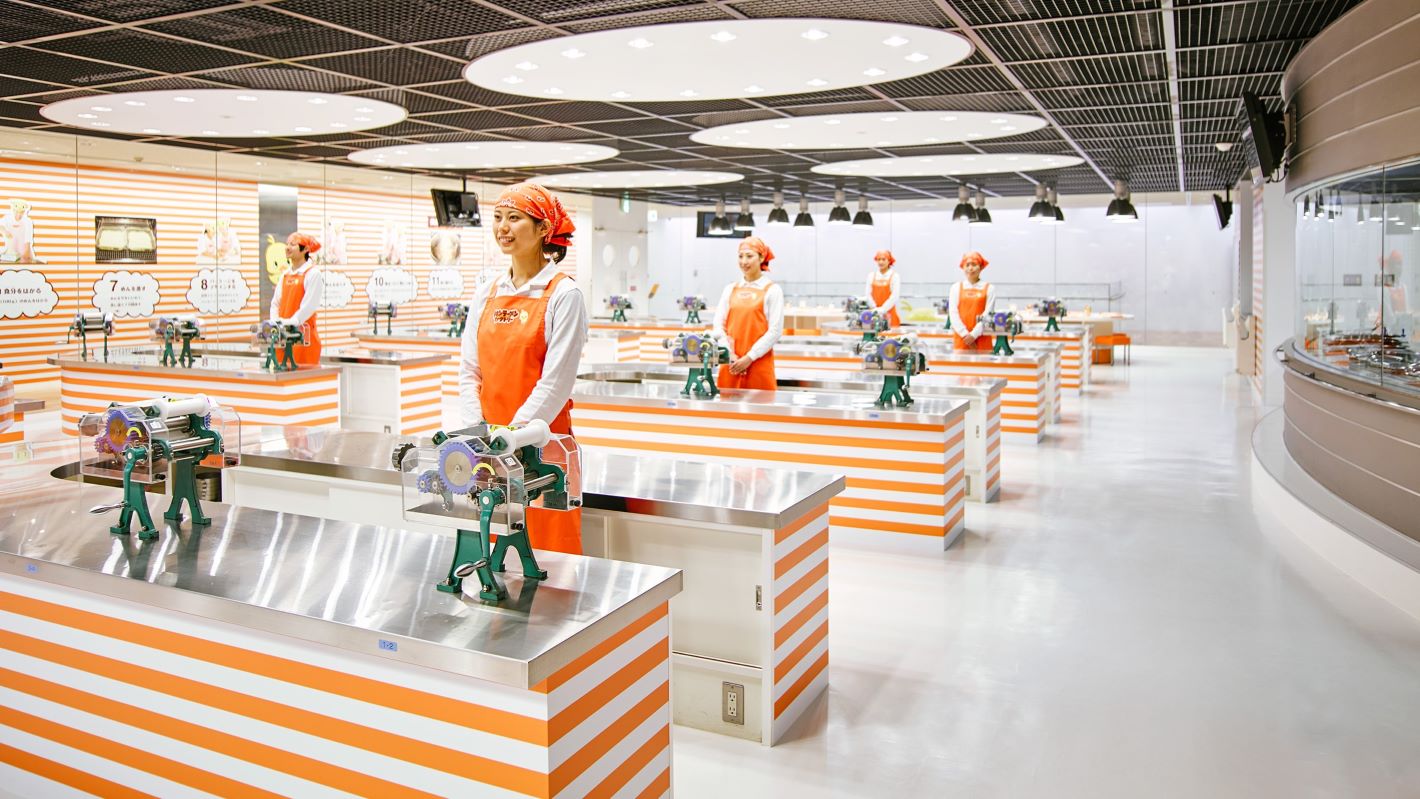 There are also two hands-on experience areas: the Chicken Ramen Factory, where you can make your own chicken ramen from flour, and the My Cup Noodle Factory, where you can design your own cup and top it with your favorite soup and flavorings
Minoh Park And Otaki Falls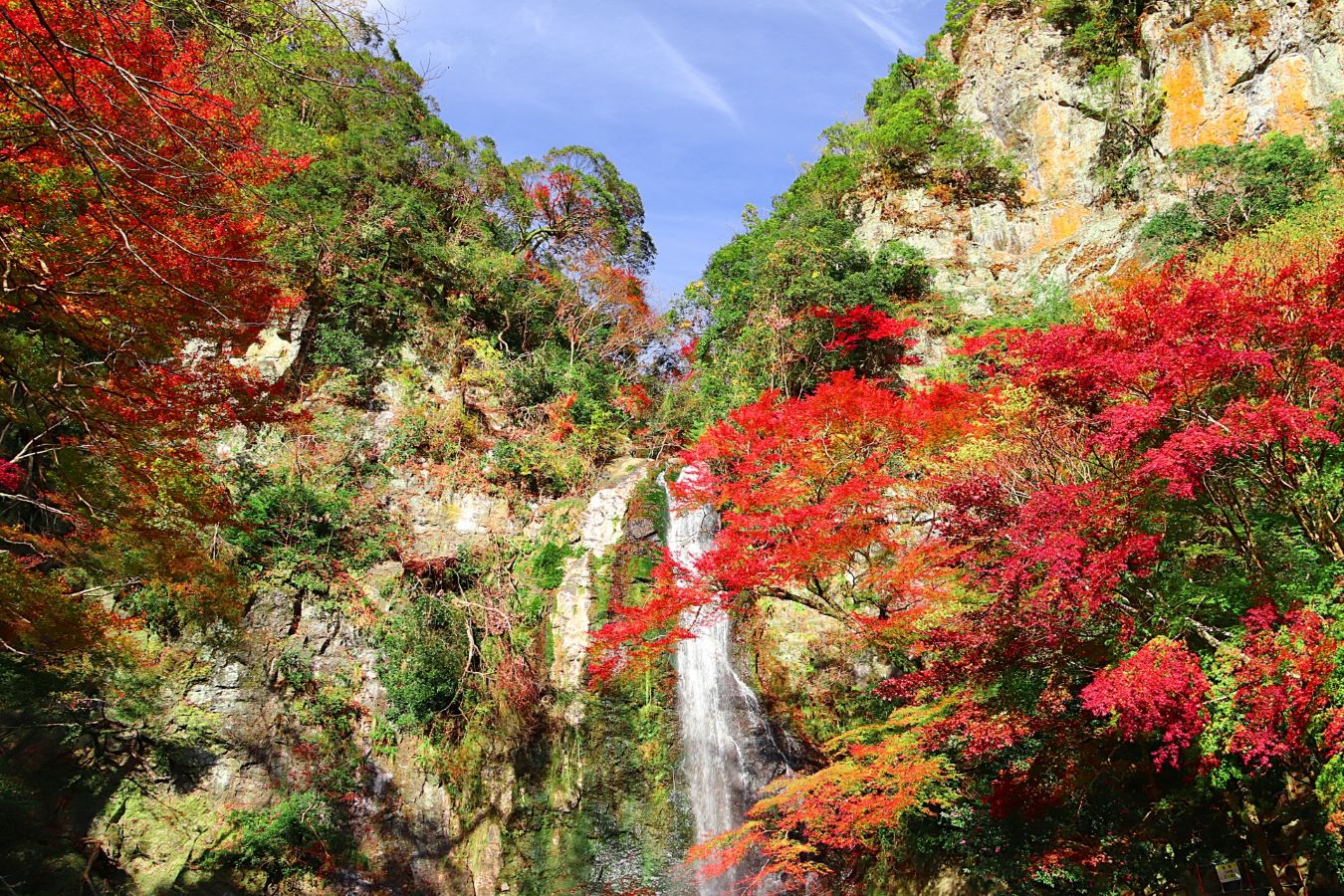 The spectacular Minoh Park is a national park just 30 minutes north of central Osaka by train. It is home to Minoh Falls and the Minoh Park Insect Museum. In autumn, you can enjoy the beautiful autumn leaves.
In the neighborhood, there are many stores selling maple leaf tempura, a Minoh specialty and there's a popular hot spring bath house that is a great place to relax after hiking to the falls.
Don Quijote Dotonbori Store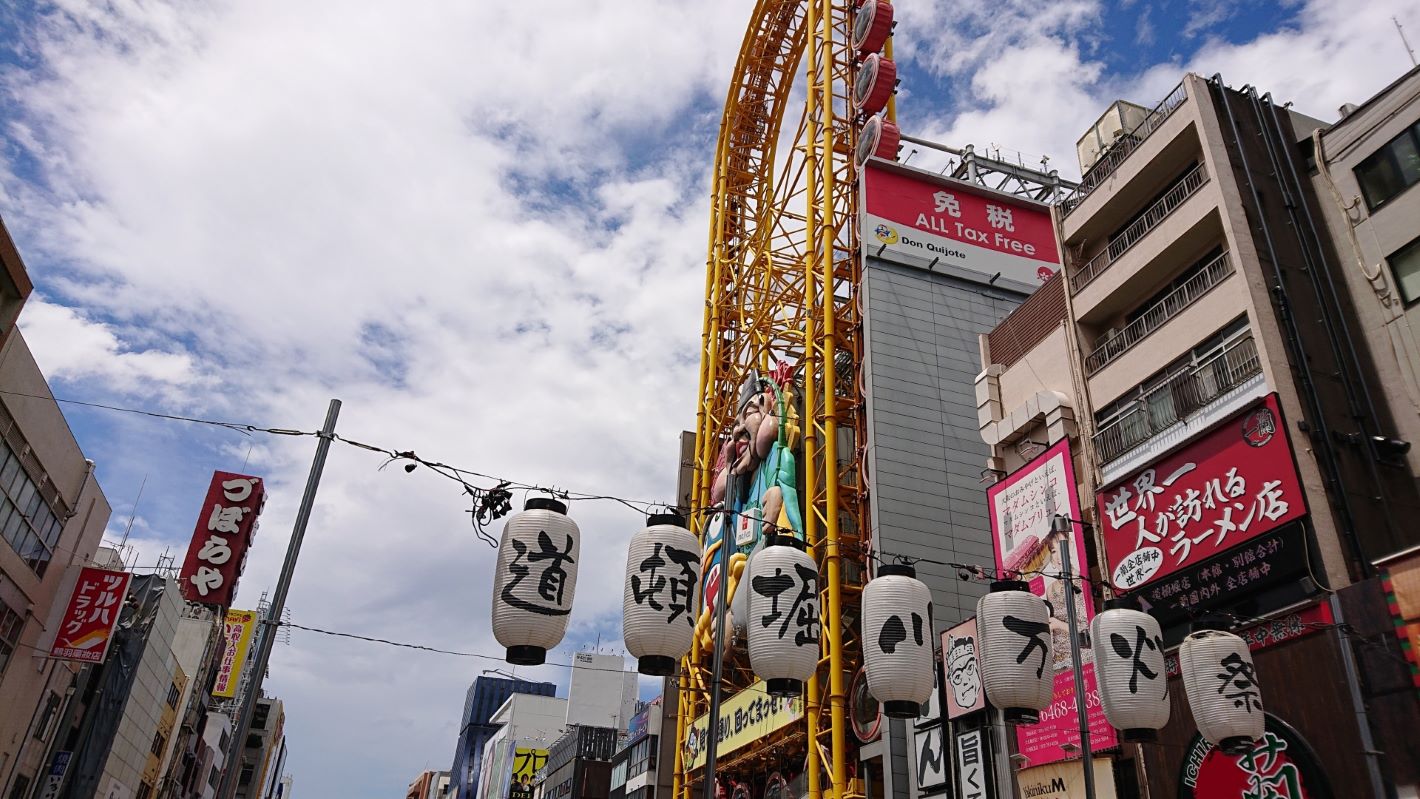 The bright yellow Don Quijote Dotonbori store is another symbol that can be seen from Ebisubashi Bridge, a famous sightseeing spot in Osaka City.
The Osaka Dotonbori store of Don Quijote, a discount store with stores all over Japan, stands tall along the Dotonbori River.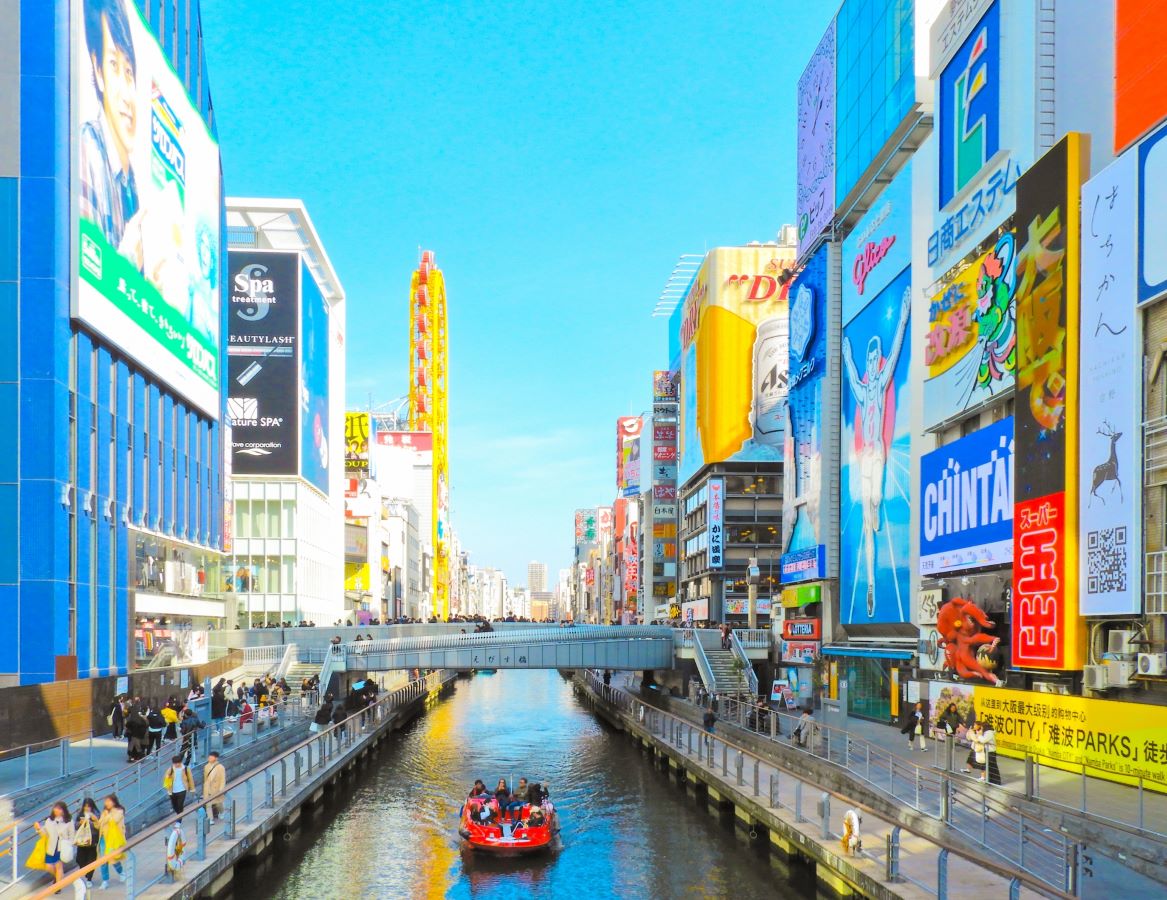 From the entrance of the store on the Tombori River Walk, a Ferris wheel with a yellow frame and red gondolas integrated with the building can be seen.
It takes about 12 minutes to make one round of the Ferris wheel, and at night, the lighting of Don Quijote, combined with the neon lights of the surrounding area, makes for great views along the Dotonbori River.
More Fun Things To Do In Osaka Japan
Here are even more of the best things to do in Osaka.
Watch the sumo wrestling at the Osaka Prefectural Gymnasium during the Sumo Spring Grand Tournament
Walk along the Tenma River
Walk around Osaka Castle Park
Eat Korean-style food in Tsuruhashi
Learn about traditional Japanese knife making in Sakai

Visit the Osaka Museum of Housing and Living which is a wonderful

open-air museum

Walk along Tenjinbashi-suji Shopping Street which is the

longest shopping street

 in Japan

Enjoy eating the local food such as Takoyaki, Okonomiyaki, and Kushikatsu
Drive a Go Kart around the streets of Osaka
Take a train to Kobe and Himeji to explore more of western Japan
Kansai International Airport
Kansai International Airport is the world's first airport located on a completely man-made island. With an annual air passenger volume of approximately 30 million, it is the international gateway to western Japan.
There is also the Sky Museum, a hands-on facility where you can learn about the airport and airplanes, and the KIX Observation Hall Sky View, where you can watch aircraft take off and land up close.
Osaka Travel Guides
To research our last trip to the wonderful city of Osaka we used a number of resources and travel guides in both Japanese and English. The best English article we came across was on the Osaka city travel guide by Japanvisor. Osaka city also has its own Osaka Travel Guide online which covers all of the main attractions though is sometimes a bit light on with detail information and personal expereinces.