Shibuya is a vibrant district of Tokyo and one of the best places for sightseeing, shopping, dining, and nightlife in Japan.
Most notably home to the world-renowned Shibuya Crossing (the busiest intersection in the world), this area always hums with activity – from its popular nightclubs to bustling fashion streets lined with small boutiques selling both contemporary streetwear labels as well as traditional Japanese garments.
Visitors can also find many attractions such as Yoyogi park, and Meiji Jingu Shrine or venture out further west towards Harajuku for more eclectic sights and sounds including Takeshita Dori Shopping Street.
Is Shibuya worth visiting?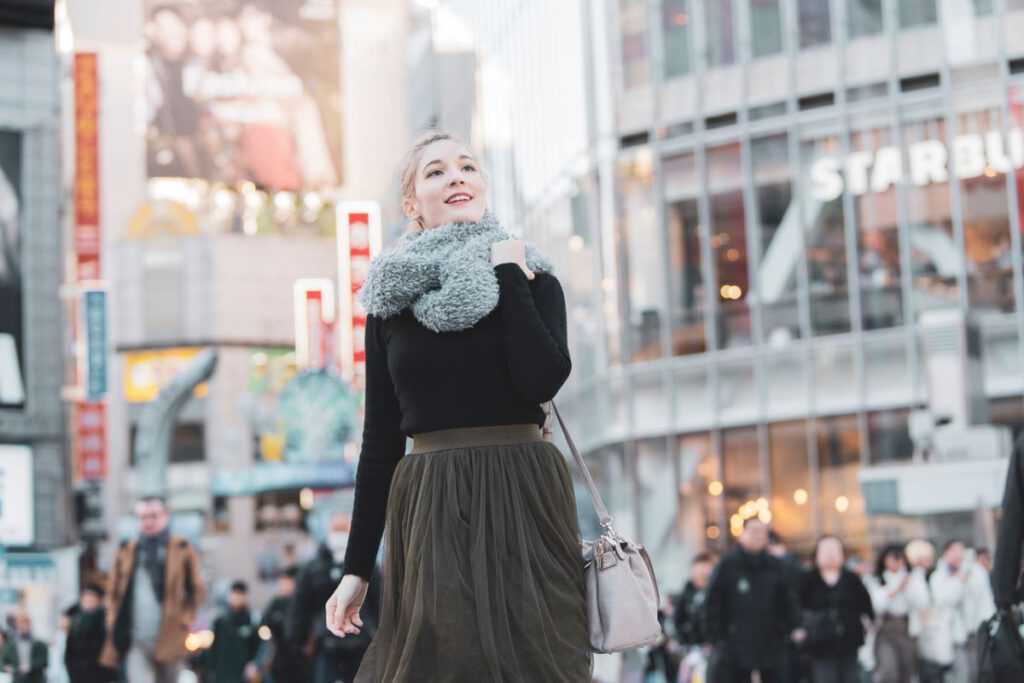 Shibuya is definitely worth visiting. From the iconic scramble crossing and mesmerizing neon lights to its trend-setting fashion shops, there's plenty for everyone to experience here.
Not only does Shibuya offer a unique perspective into one of Japan's most energetic cities, but it also serves as an incubator for new cultures and emerging trends that set the tone in Tokyo – making it truly unlike any other place on Earth.
So if you're looking for something different from your typical sightseeing tour or tourist hotspot, then Shibuya should be at the top of your list when visiting Japan.
Shibuya Nonbei Yokocho Or Drunkard's Alley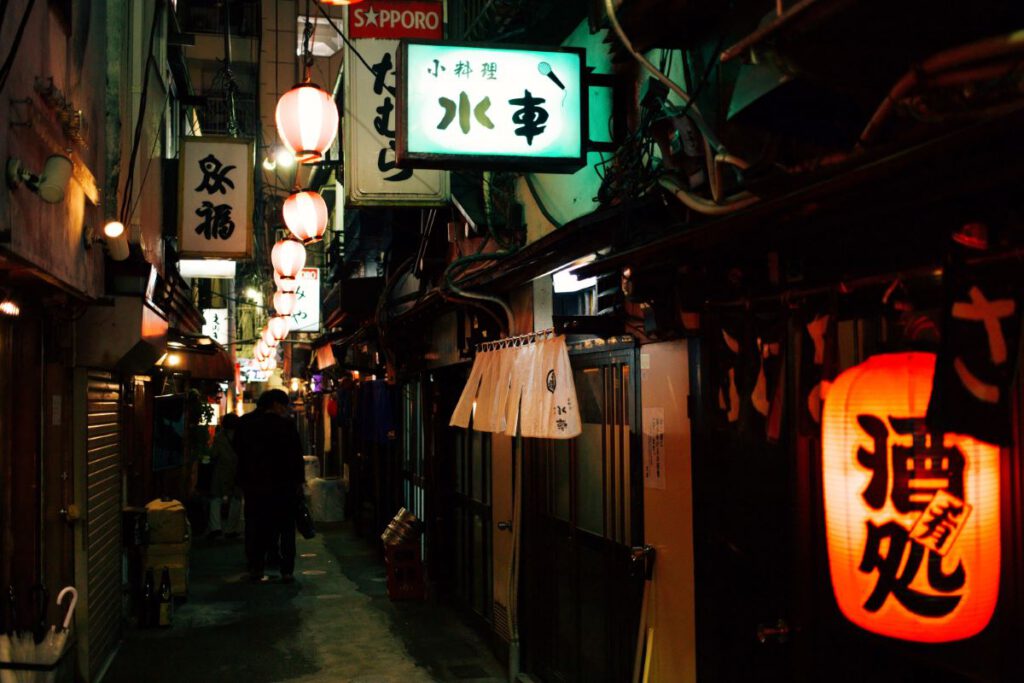 Shibuya Nonbei Yokocho is a narrow lane full of hidden gems in Tokyo.
It's the perfect spot to discover traditional Japanese culture with an eclectic mix of tiny hole-in-the wall bars and eateries offering local fare.
The area used to be known as 'Drunkard Alley' due to its reputation for alcohol consumption back in the old days.
Nowadays, it's become one of Japan's trendiest spots – popular amongst locals and tourists alike who come here for delicious dishes such as Takoyaki (octopus balls) or Yakitori Skewers.
With something for everyone from students on budget dates all the way up to sophisticated dinner outings; Shibuya Nonbei Yokocho has options that won't disappoint.
Yebisu Beer Museum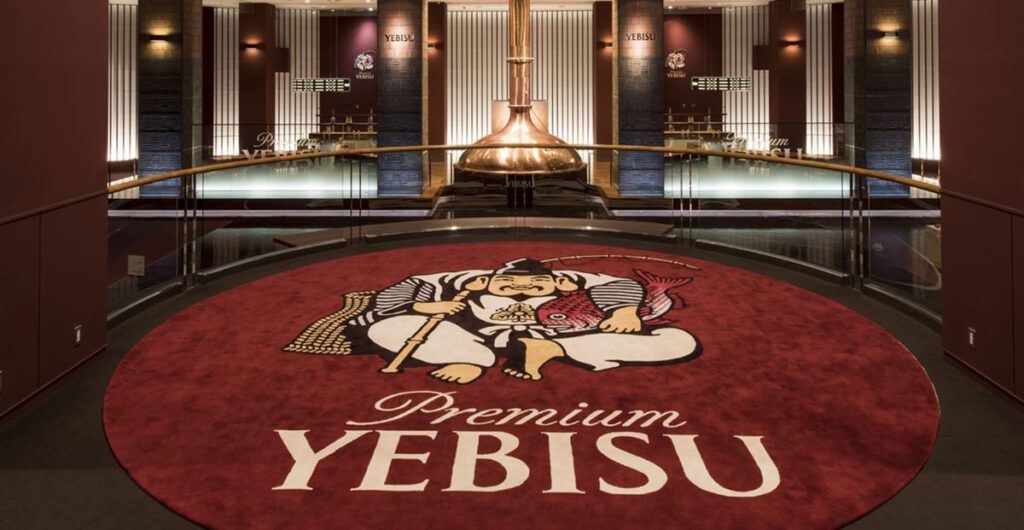 The Museum of Yebisu Beer Shibuya is a must-see destination for anyone looking to learn more about the craft and culture of beer.
From its inception in 1887, visitors can explore the history behind this beloved beverage while sampling some of their products.
Fun facts include that it's named after Ebisu, one of Japan's seven luck gods; also known as "the God Of Joyful Drinking" – perfect for any celebration.
As you wander through artifacts from past and present, savor unique flavors like Melon Weizen or Honey Ale.
So why not stop by the Museum today for an enlightening experience with delicious results?
Shibuya SKY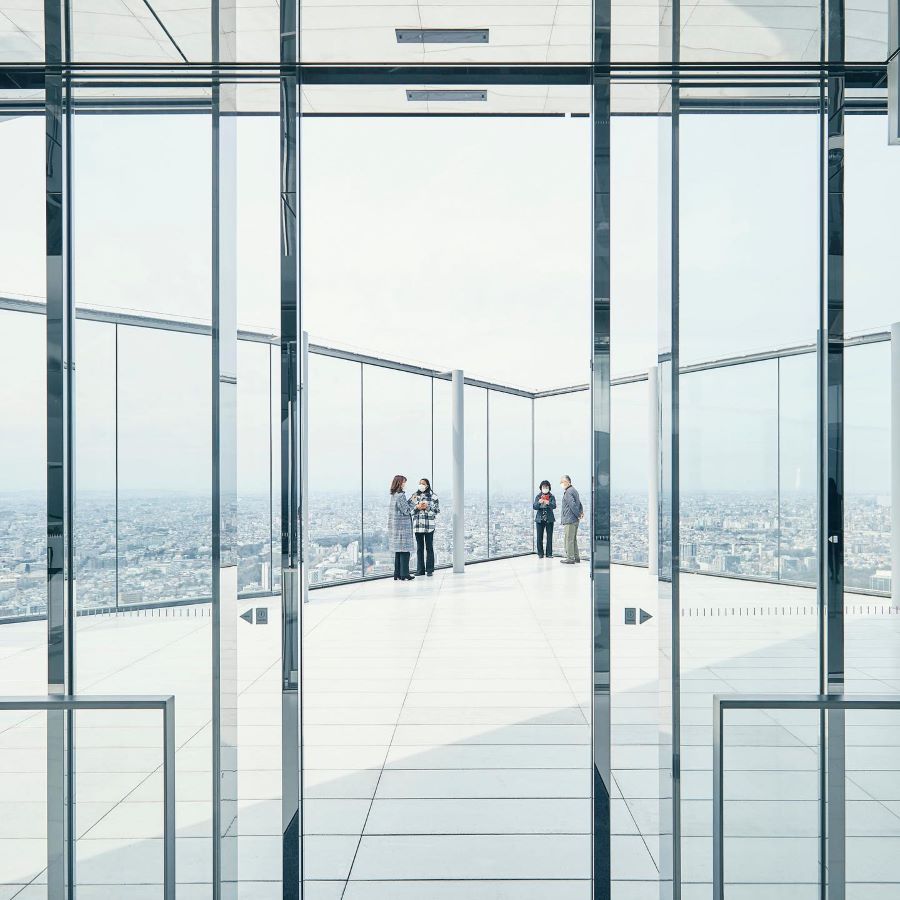 The Shibuya SKY Observation Deck is an exciting and spectacular way to get the most out of your trip to Tokyo.
With breathtaking 360-degree views across the city, it's easy to see why this place has been voted one of Japan's must-see attractions.
From here you can gaze at Mt Fuji in all its glory or watch a mesmerizing sunset over iconic landmarks such as The Tokyu Plaza.
If that wasn't enough there are three unique restaurants serving up some delicious regional delicacies – so don't forget those cameras.
Best yet, with convenient access from various parts of the bustling city, getting sky high doesn't have too much planning involved.
Allowing even more time for enjoying what promises to be a magical experience on board Asia's largest urban elevated observation deck; Shibuya Sky.
Nezu Museum
The Nezu Museum is a fascinating part of Tokyo, Japan.
It houses 6,000 works from ancient to modern times and includes four buildings: the Main Galleries, which feature permanent displays; the Special Exhibition Gallery; Café Mutsugorō for refreshments; and five lush Japanese gardens.
Artifacts include calligraphy scrolls produced in Imperial China over 800 years ago as well as traditional Ryukyu artworks brought back by Commodore Perry during his voyage to explore trade relations with Japan in 1853–1854.
The museum also boasts a wide variety of Japanese tea utensils such as teapots used at tea ceremonies held by samurai warriors centuries ago and even some artifacts dating back 5 million years.
Destined to be a highlight on any traveler's list when visiting Tokyo – this amazing landmark will surely take your breath away.
Shibuya Station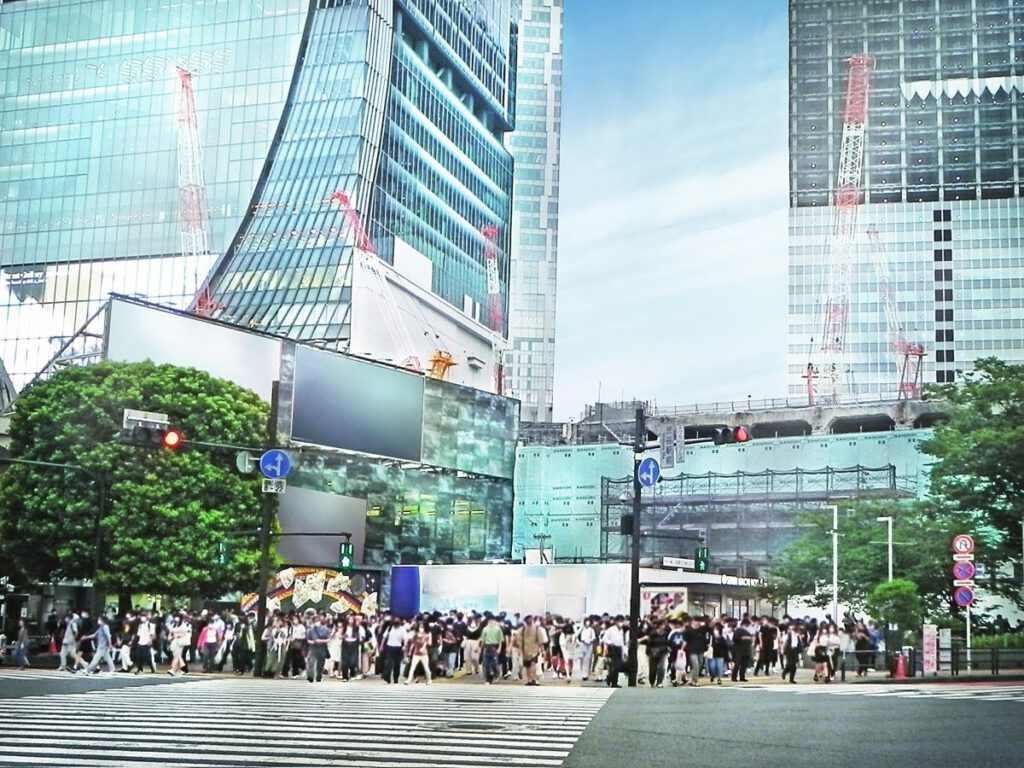 Shibuya Station stands out among other train stations in Tokyo.
This popular hub of transport is known for its high-volume crowds and unique architecture across various platforms.
What's more interesting is that Shibuya has the busiest pedestrian crossing in the world – a famous landmark referred to as "The Scramble" with an estimated 2 million locals and tourists alike traversing it every day.
In addition to being one of Japan's major transportation centers serving thousands of passengers daily, Shibuya station has been featured numerous times in movies such as Lost in Translation (2003) or The Fast & Furious: Tokyo Drift(2006).
Together makes this spot is quite significant not only for travelers but also for cinema fans around the globe.
Hachikō Memorial Statue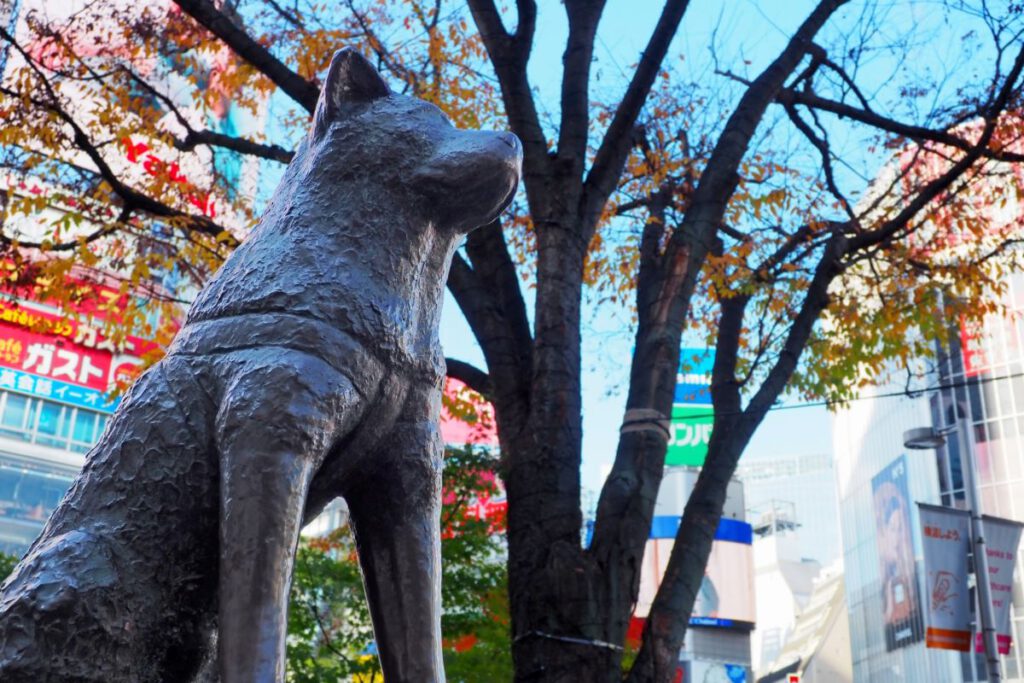 The Hachikō Memorial Statue is an important landmark in Tokyo and a reminder of the faithful Akita dog named Hachiko who waited for his master at Shibuya Station every day until he died nine years later.
The story has since been immortalized in films, books, and even this iconic bronze statue made by famous sculptor Takeshi Ando that sits outside the entrance to the station.
It's become world-famous as a symbol of love, loyalty, and faithfulness; plus it's adorable.
Every year on April 8th there's a traditional ceremony held at the statue with flowers being placed around it to honor both man's best friends—and to remember such true devotion between two lives forever bound together.
Omotesando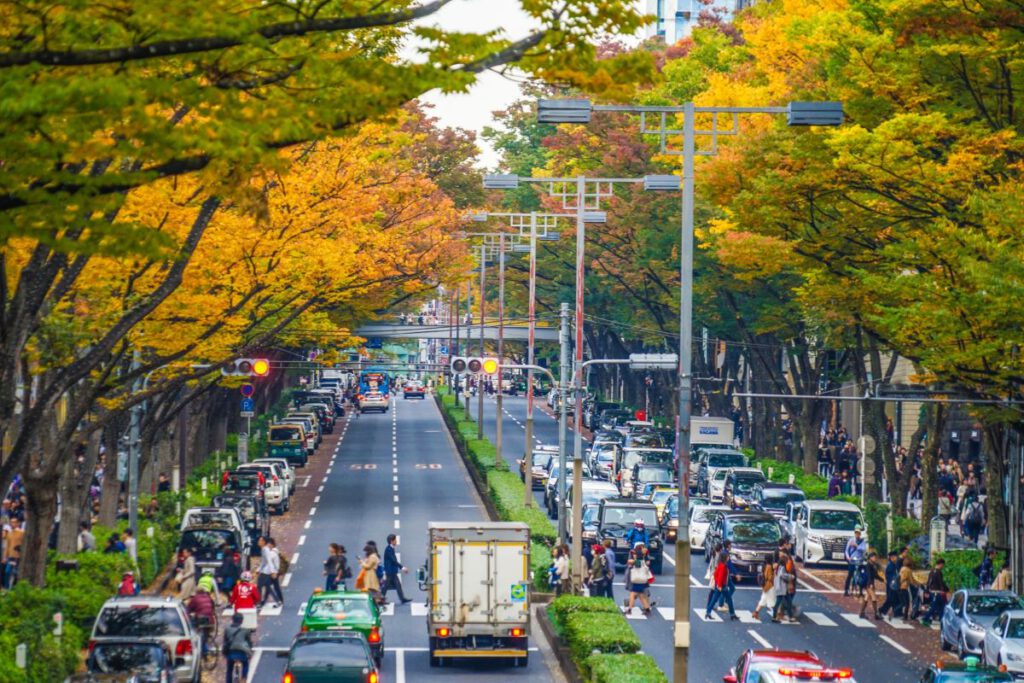 Omotesando is a shopping paradise for those looking for adventure or something special.
In this lively Tokyo neighborhood, visitors can explore one-of-a-kind shops and boutiques alongside big fashion retailers like Chanel, Louis Vuitton, Prada, and Dior.
It's also the perfect place to sample unique local snacks from street vendors who bring their own flavors of traditional Japanese sweetness with candied fruits on sticks or crepes filled with ice cream.
For art lovers, there are plenty of galleries showcasing contemporary works such as prints by Yayoi Kusama or sculptures by Kengo Umegae.
Finally don't forget to take in some fresh air at the Meiji Jingu shrine nearby; Omotesando has all you need in style.
Yoyogi Hachimangu
Yoyogi Hachimangu is a unique Shinto shrine located in Tokyo, Japan.
It was constructed in 1940 and dedicated to the god of military power, Emperor Ojin.
This famous site is known for its traditional festivals such as Setsubun on February 3rd where beans are thrown out from mikoshi (portable shrines) to ward off evil spirits; it also hosts an annual Bon Odori dance festival every August.
What makes Yoyogi Hachimangu so special is that it has become one of the prime examples showing how Shinto rituals have been harmoniously interwoven with modern life for centuries.
Cat Street In Harajuku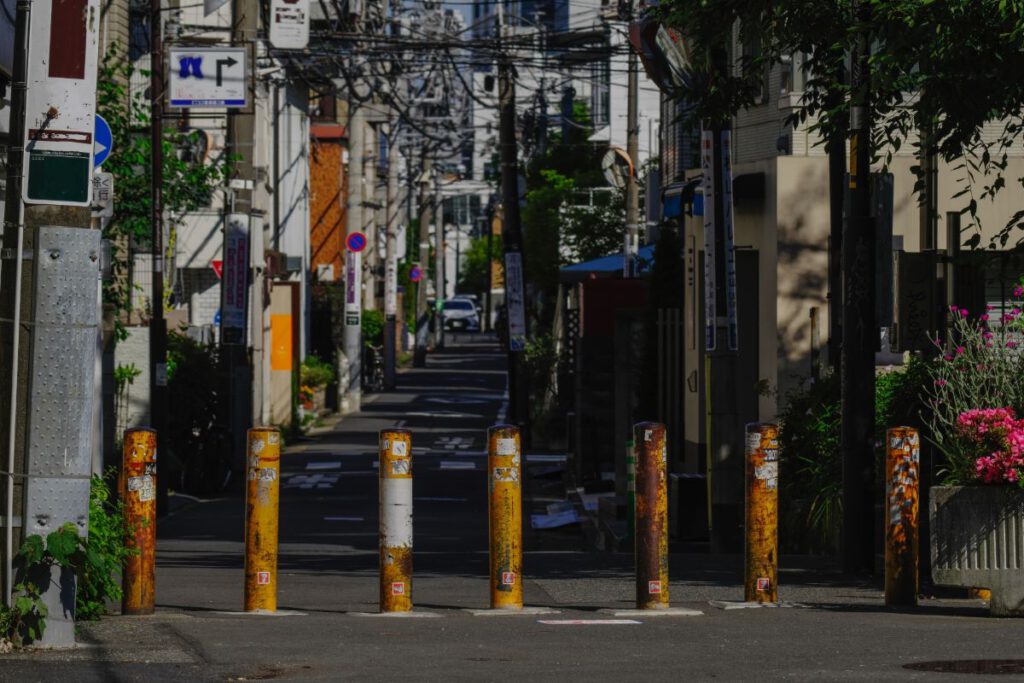 Cat Street in Harajuku is the ultimate destination for a unique shopping experience.
Dubbed as one of Tokyo's most fashionable streets, it houses some of Japan's trendiest shops and cafés.
You'll find everything from vintage clothes to designer fashion labels here; all presented with an artfully curated aesthetic that defines street culture around this part of town.
In true cat-theme style, many shops are named after cats such as "Miau Miauficent Boutique," complete with decorations featuring adorable feline designs inspired by modern streetwear trends.
There's even Cat Heaven Café where you can enjoy drinks adorned with intricate 3D latte art creations shaped like cute kitties – purrfect for any pet lover.
With so much going on at Cat Street in Harajuku, there's no doubt why it has become THE place to go if you're looking lively atmosphere and trendy finds
Shibuya Crossing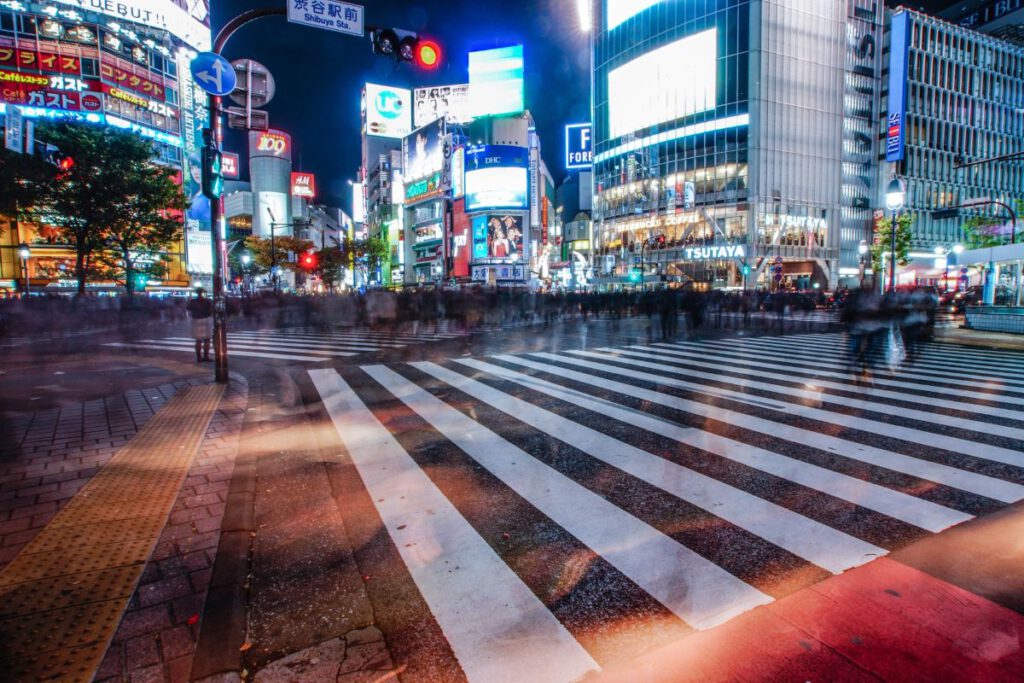 Shibuya Crossing is a well-known intersection located in Tokyo, Japan.
It's known for its huge crossroads that have been featured in several films, TV shows and video games over the years.
The bustling street crossing allows thousands of people to pass through each day – it's often referred to as "the busiest pedestrian scramble in the world".
Shibuya Crossing was popularized by Sofia Coppola when she used it as a backdrop during her 2003 film "Lost In Translation", while other movies like Fast & Furious:Tokyo Drift also feature this iconic spot.
Additionally, many video game fans will recognize Shibuya from titles such as Final Fantasy VII Remake or Persona 5 – both give an immersive experience within its lively streets.
All together make Shibuya one of city's most beloved landmarks and must-see attractions for any visitor visiting Japan.
Konno Hachimangu Shrine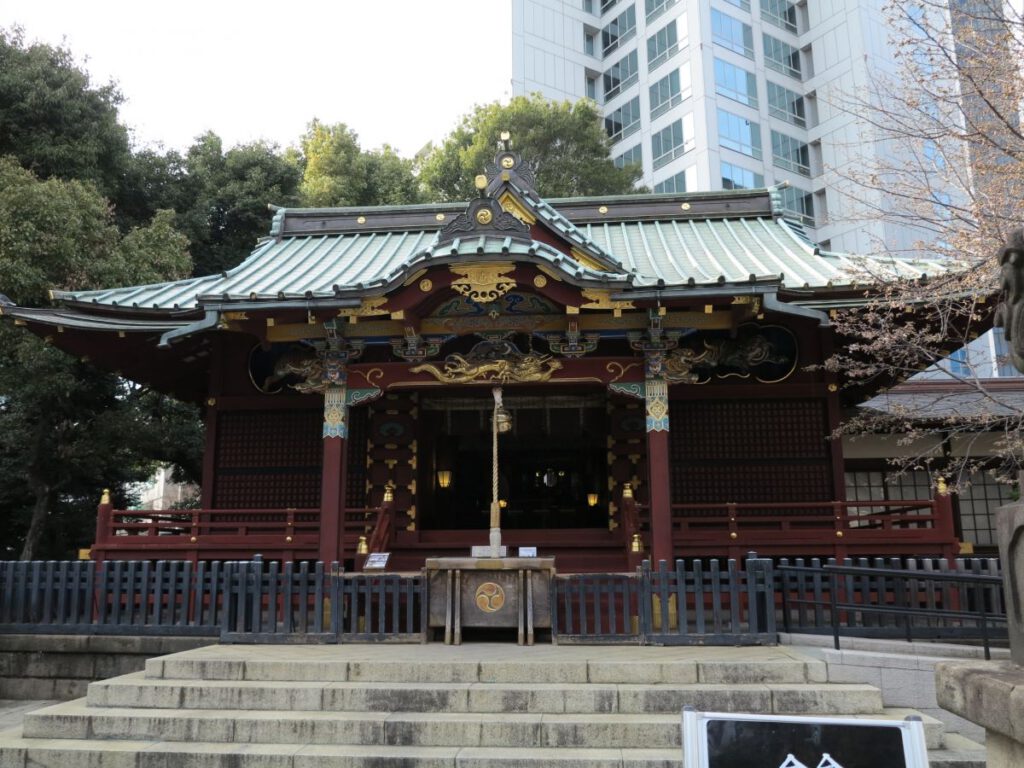 Konno Hachimangu Shrine Shibuya is a popular sightseeing spot in Tokyo.
It was built over 400 years ago for the god of war and has been standing since then, welcoming visitors from all around Japan and abroad.
You can feel its age with traditional style buildings like two-storied pagodas made out of wood, as well as plaques to honor Emperor Meiji's visit to this shrine at the turn of 19th century.
Its popularity also comes from special events such us throwing beanbags during Setsubun festival or giving away fortune slips on New Year's Day – opportunities not available anywhere else.
Explore Harajuku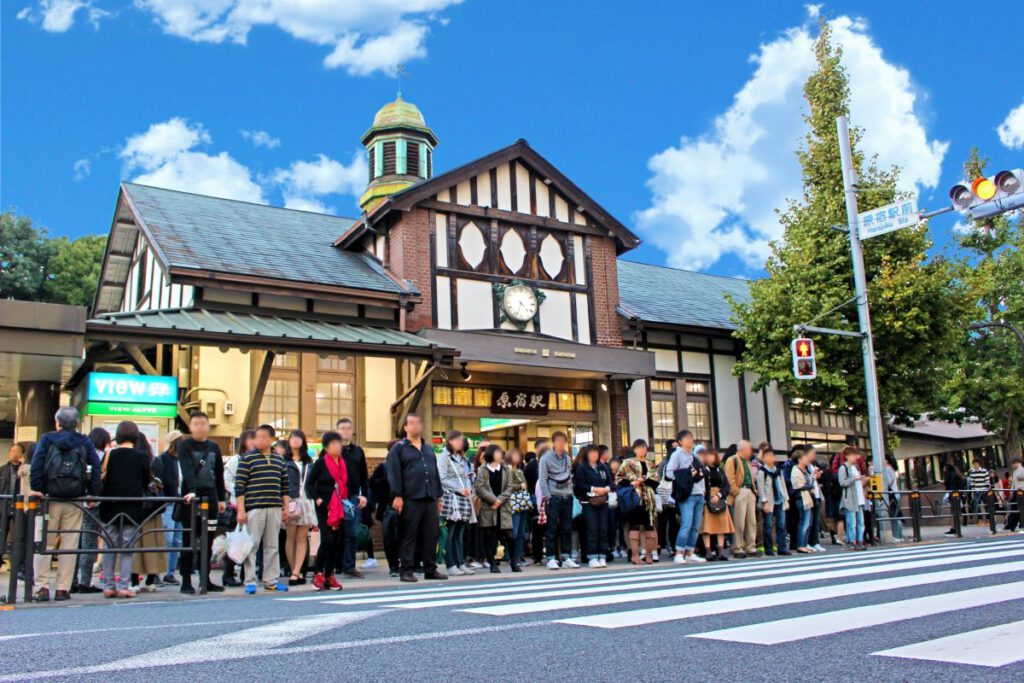 Explore Harajuku is a bustling district in Tokyo, Japan that has become the epicentre of youth culture.
Not only does it offer amazing shopping experiences with its abundance of colourful clothing stores and quirky cafes but also eye-catching street art adorning its alleyways.
From sleek fashion boutiques to iconic Takeshita Street where visitors can find some eccentric items; Explore Harajuku will surely satisfy all shopping needs.
Aside from this, numerous festivals are held throughout the year making it an exciting place for everyone who visits.
The Shoto Museum of Art
The Shoto Museum of Art, located in the bustling city-center of Shibuya, Japan is an absolute hidden gem.
Boasting a wonderful collection that covers both Japanese and international works from various art movements such as Impressionism to Pop Art.
Highlights include two nine meters tall sculptures by Inujima Seimei on the roof terrace – they look like giant bonsais stretching into the sky.
Not only that but there are also landscapes created with rocks which build miniature gardens creating a tranquil space for visitors to enjoy nature among masterpieces inside their own gallery walls.
All these elements create an unforgettable experience in one building full of cultural riches; this museum certainly shouldn't be missed when visiting Tokyo.
Meiji Jingu Gaien
Meiji Jingu Gaien is an awe-inspiring Tokyo park that has a fascinating story.
It was originally established in 1920 after Japan's Emperor Meji passed away, to commemorate his life and reign as the first emperor of modern Japan.
Today it serves as a national tribute, boasting some striking features – namely, over 500 pine trees lined along its enormous avenue which offer visitors a picturesque view.
The area also includes two other remarkable attractions: Osaka Castle (a reconstructed castle) and National Stadium (which hosted the 1964 Olympics).
Due to this diverse array of landmarks and aesthetic beauty it can serve as both an educational site for learning about Japanese history or just simply be enjoyed leisurely by strolling through its grounds – making it popular amongst locals who want to marvel at nature's finest offerings.
d47 SHOKUDO
D47 SHOKUDO Shibuya is the perfect place for a unique and delicious dining experience.
They offer creative, fresh dishes with bold flavors from all over Japan.
Not only do they have lots of vegetarian options, but also feature seasonal ingredients like freshly caught seafood and locally grown fruits & vegetables.
Whether you're looking to enjoy sushi or something else entirely – you won't be disappointed.
As an added bonus, they also serve traditional Japanese tea beverages alongside each dish served.
All in all it's an innovative take on modern cuisine that will make your tastebuds dance with joy.
Shibuya Center-Street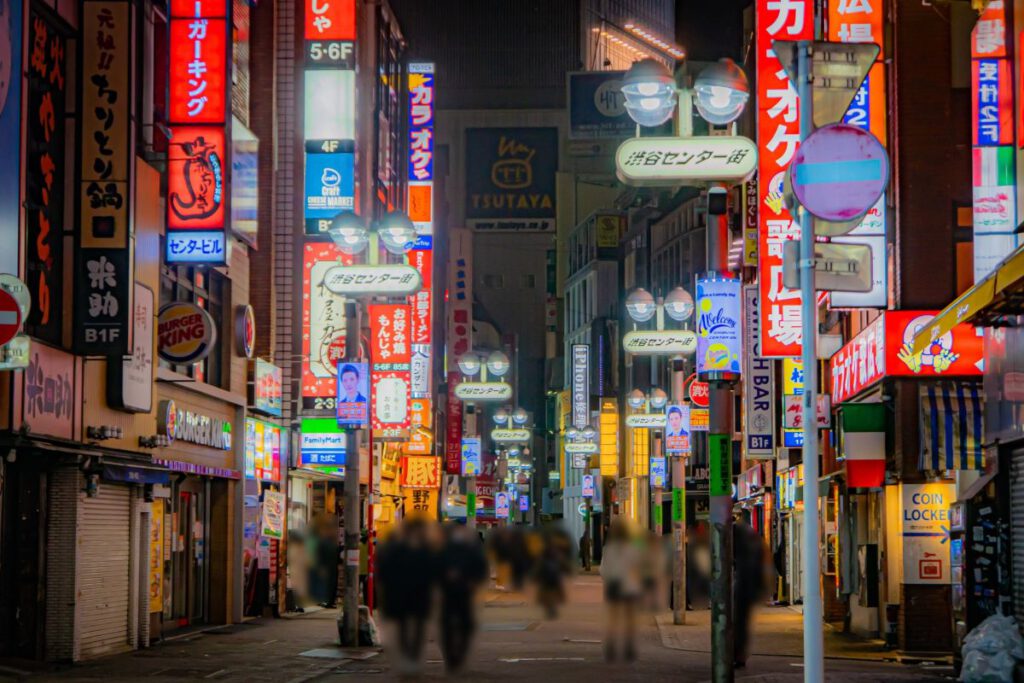 Shibuya Center Gai is an iconic shopping landmark in Tokyo.
As one of the busiest intersections and districts, it's home to dozens of stores ranging from clothing boutiques to arcades.
The area also features a wide variety of restaurants such as Shabu-shabu bars, ramen shops and sushi stands – something for everyone.
On weekend nights the streets become flooded with people coming out for drinks or karaoke until late into the night.
This vibrant atmosphere has made Shibuya Center Gai famous across Japan and beyond; tourists flock here eager to take part in its legendary energy for themselves.
Yoyogi Park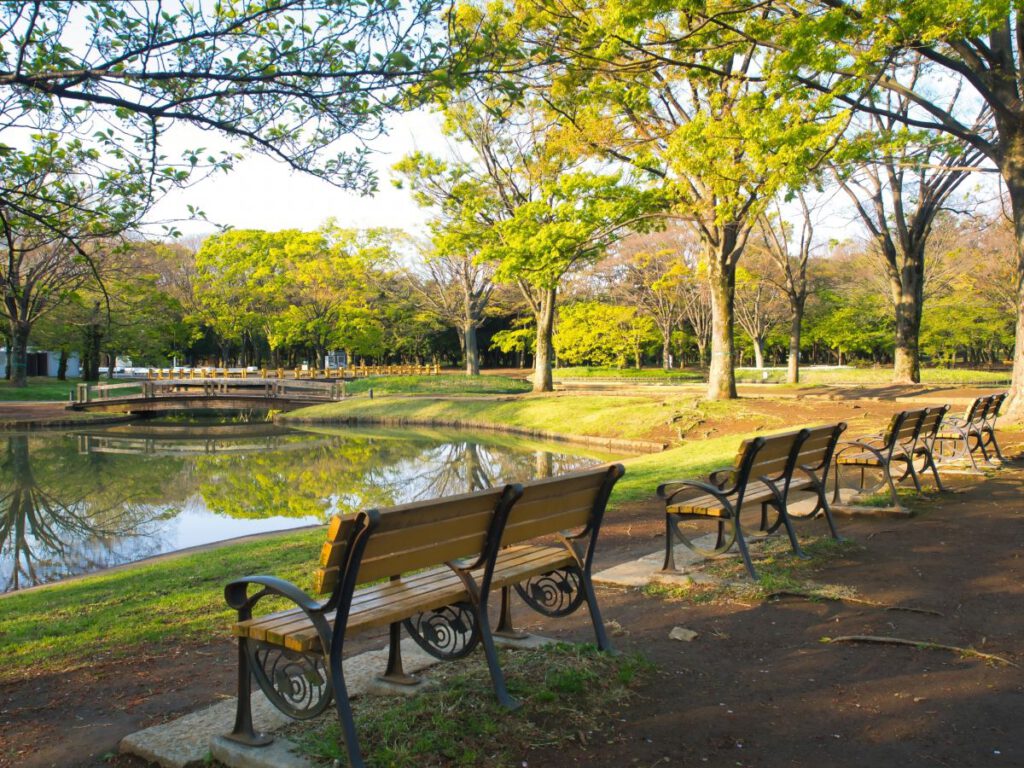 The expansive Yoyogi Park is an oasis in Tokyo, that invites locals and visitors alike to relax and enjoy nature.
Located near Shibuya crossing, it's the perfect place to take a break from city life.
In addition to lush greenery and tranquil ponds, Yoyogi park boasts plenty of activities like barbecuing on weekends (although check local advisories first.), people-watching at its famous pedestrian crossings, or taking pictures with the bronze statue of Japanese rock legend Joe Yamanaka nearby.
The park also regularly holds events throughout the year such as music festivals during summer months that are sure to entertain.
Whether you want a quiet escape or a festive atmosphere – Yoyogi has something for everyone.
SHIBUYA 109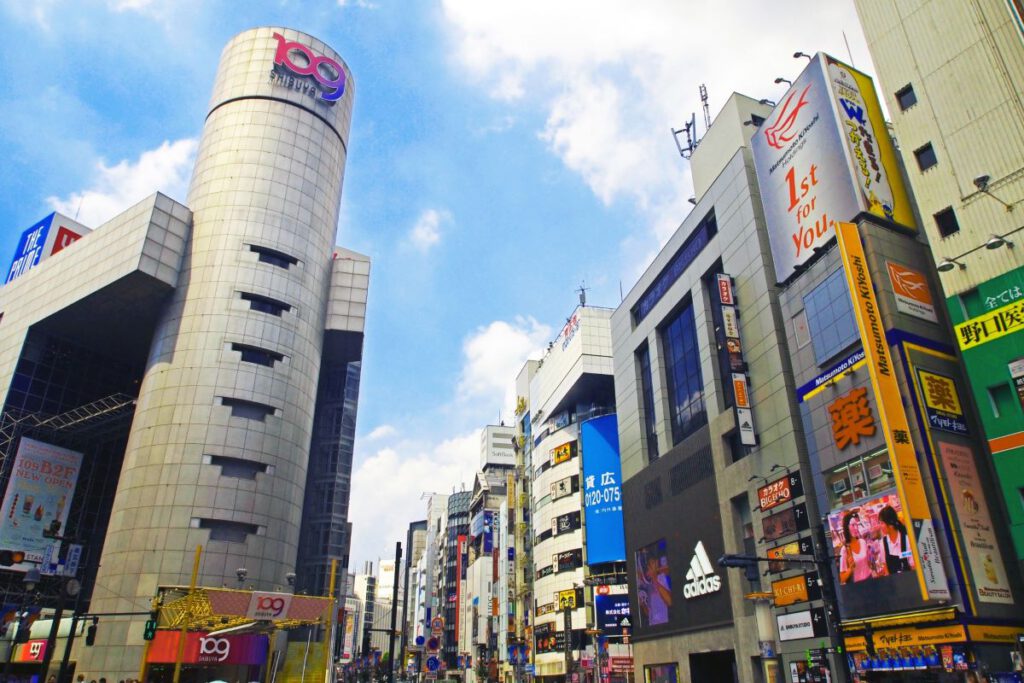 Shibuya 109 is one of Tokyo's most iconic shopping malls and a must-see site for all visitors.
It has been described as an "exotic hive", full of the latest fashion trends, unique boutiques, makeup stores and trendy cafes.
Every floor offers something different; you might find menswear on the top level or pop culture inspired accessories in basement levels.
Inside Shibuya 109 there are shops selling Japanese brands like Iken Products (known for their cute but practical stationery) or Villains by Mori Chaki (for edgy streetstyle), as well as international high-end labels like Gucci & Louis Vuitton.
With its loud music and neon signs outside, it's easy to get lost looking around at everything.
There are also several restaurants offering sushi bars with bento boxes perfect for grabbing lunch during a day out exploring the area .
So whether you're searching
Dogenzaka
Dogenzaka is a district in Tokyo, Japan that's known for its vibrant nightlife.
It offers everything from karaoke bars and cozy pubs to bustling arcades and noisy pachinko parlors.
This eclectic mix of fun activities has contributed to Dogenzaka's fame as one of the most popular entertainment districts in all of Tokyo.
Whether you're looking for hipsters or high rollers, this area will not disappoint.
The "dancing street" at Shibuya Mark City even features neon-lit escalators with colorful projections synced up perfectly to cheerful music—a must-see experience during any visit here.
Spain-zaka Slope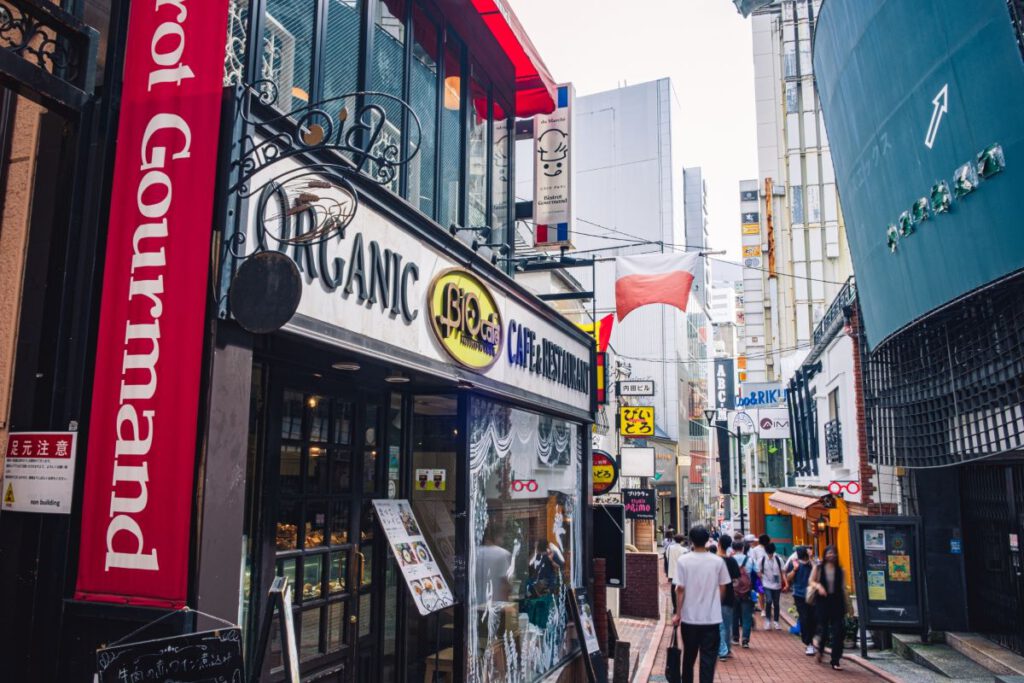 Spain-zaka Slope, Shibuya is a unique mix of cultures that attracts tourists from all over the world.
It features an eclectic array of restaurants, cafes and retail stores committed to offering delightful experiences for locals and visitors alike.
This bustling area has become synonymous with youth culture in Japan; it's often filled with people dressed up in costumes playing music or taking pictures.
The streets are decorated by vibrant graffiti artworks made by local artists which creates a very distinct atmosphere unlike anywhere else across Tokyo.
One especially interesting fact about Spain-zaka Slope is that its name was inspired after Spanish Civil War veteran Carlos Desplà gifted his house here to commemorate fallen soldiers during 2007 memorial event dedicated to them held at this location annually ever since then.
Meiji Jingu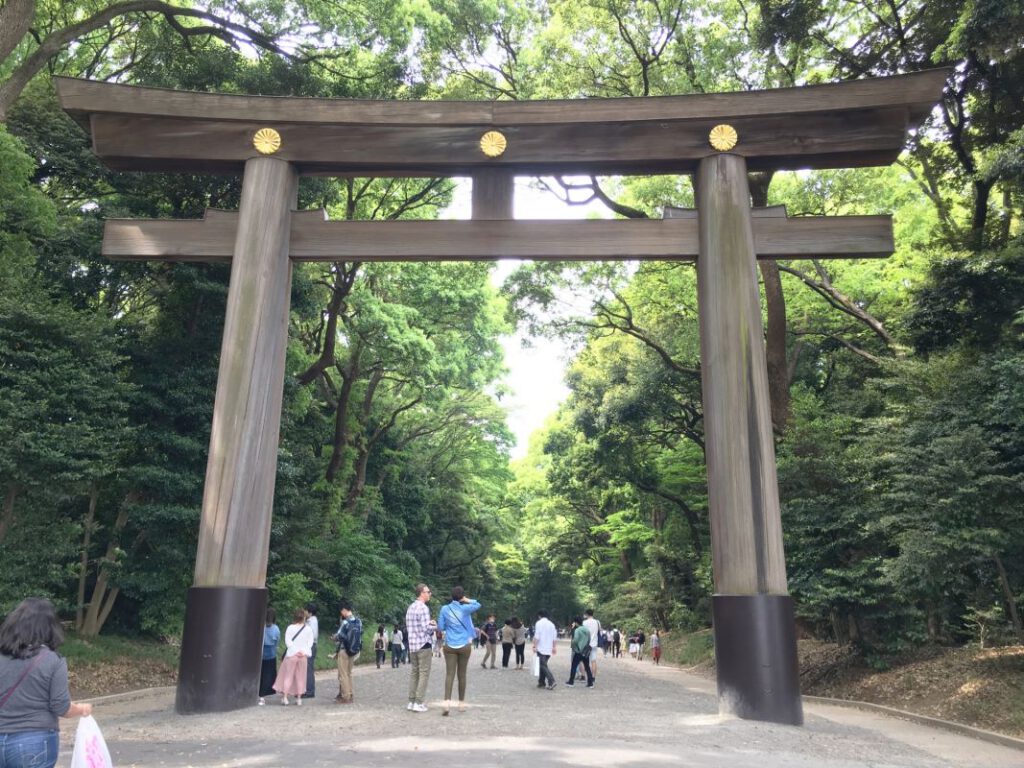 Meiji Jingu is a spiritual shrine located in the heart of Tokyo, Japan.
It was dedicated to Emperor Meiji and his wife Empress Shoken who reigned during the late 19th century Meiji era.
As one of Japan's most visited shrines, it attracts around 3 million visitors each year.
The grounds are beautiful with many gardens including a type called Yoyogi no Mori which has over 250 different kinds of trees that create gorgeous seasonal displays throughout every season – perfect for taking pictures or having picnics.
On New Year's Day as well as other occasions such as Tanabata Festival celebrations take place at this historical site where you can learn about Japanese traditions while enjoying yourself.
Shibuya Station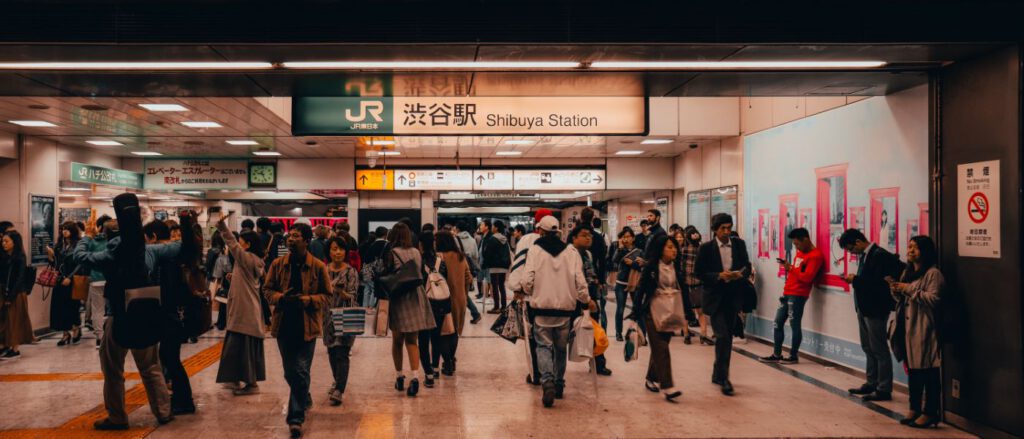 Giving interesting facts and examples can be an entertaining way to capture people's attention.
Facts provide insight into topics that may not always have a clear answer, giving them the opportunity to exercise their knowledge or even challenge it.
Examples are great for explaining ideas that may be more abstract; visual aid is often necessary in order to understand something.
For example, seeing how electric circuits function with diagrams makes comprehending electricity much easier.
Similarly, hearing about famous cases of philanthropy helps us learn from successful charitable contributions throughout history.
When combined together these two methods -facts and examples- create a powerful tool sparking curiosity while opening doors of exploration making learning enjoyable.
Takeshita Street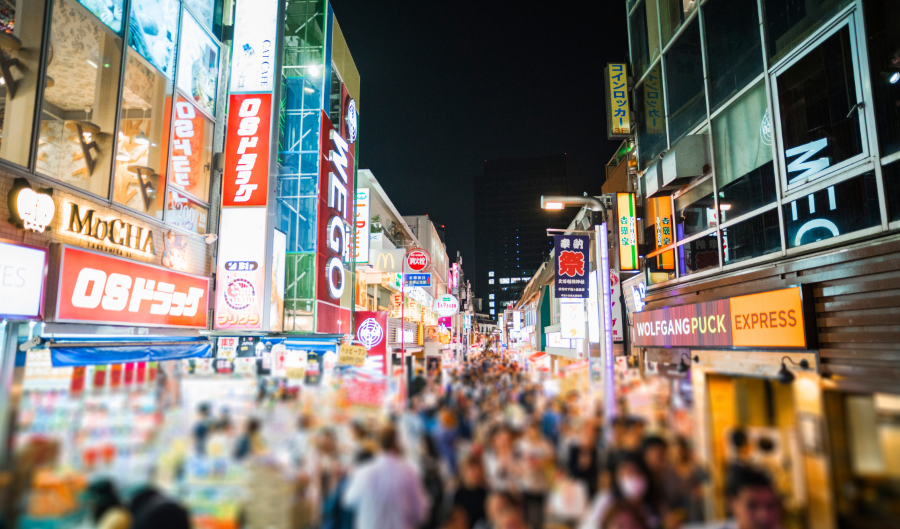 Takeshita Street, located in Tokyo's Harajuku neighborhood, is a shopping mecca for fashion-forward youth.
A bustling pedestrian pathway filled with exclusive shops selling trendy apparel and accessories from both local designers and global brands alike makes it the perfect place to stock up on style must-haves.
Interesting facts about Takeshita Street include its origin as part of the Tokugawa era highway system which dates back hundreds of years; its peak decade being the 80s when punk rockers flocked there due to cheaper prices than other parts of town; and even today featuring special weekly events such as drag queen shows.
Whether you're looking for outrageous clothing or offbeat souvenirs, Takeshita Street has something unique that will appeal to any kind of shopper – making it an unforgettable experience each time.
Bunkamura
Bunkamura, Shibuya is one of Japan's most popular entertainment venues.
Located in the heart of Tokyo near many shopping and dining destinations, Bunkamura offers a variety of attractions for families as well as solo travelers.
From theatres to museums and live music performances, this spot is sure to keep you entertained all day.
Visitors are also able to browse through hundreds of books at The Museum Shop while enjoying some traditional Japanese cuisine nearby or hopping into an outdoor movie theater.
With these activities combined with its close proximity to transit stations like Ebisu and Shinsen-dori Station; it's no wonder why this vibrant destination continues being a favorite amongst locals as well foreigners alike.
How To Get To Shibuya?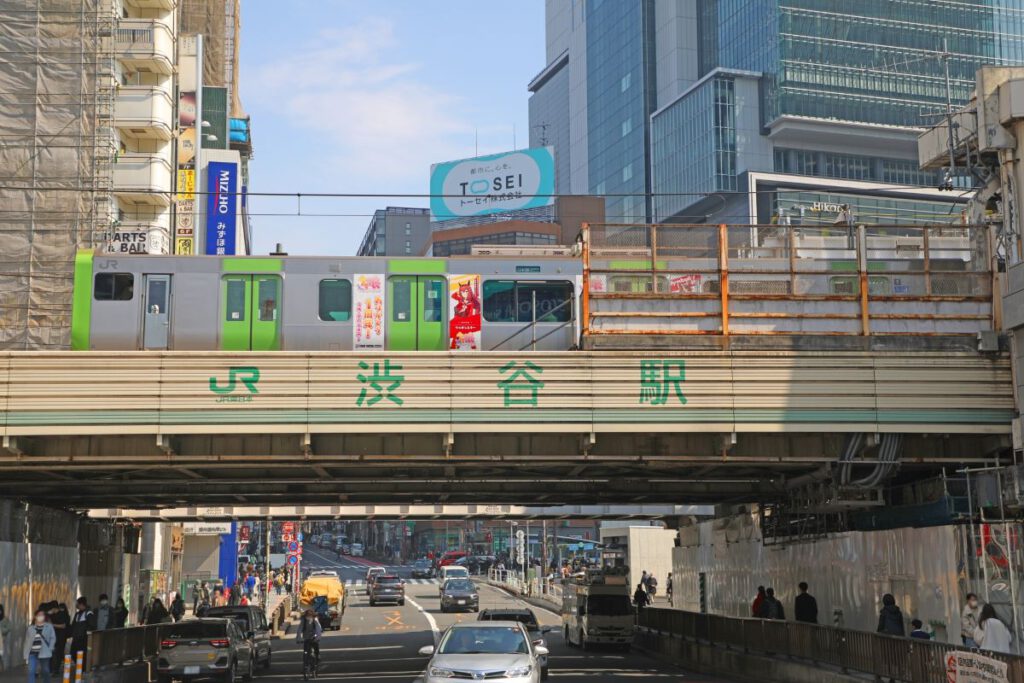 Shibuya can be reached by taking the Tokyo Metro train.
The closest stop is Shibuya station, located on both the Ginza and Hanzomon lines.
To get there from other parts of town, take any JR Yamanote or Chuo Line to this same station; then transfer to either the Ginza or Hanzomon line for two stops northbound until you reach your destination at Shibuya Station.
It takes approximately 25 minutes if travelling from Shinjuku Station with no transfers necessary otherwise it could require more time depending on how many trains are needed before arriving at their final destination in Shibuya Station
"